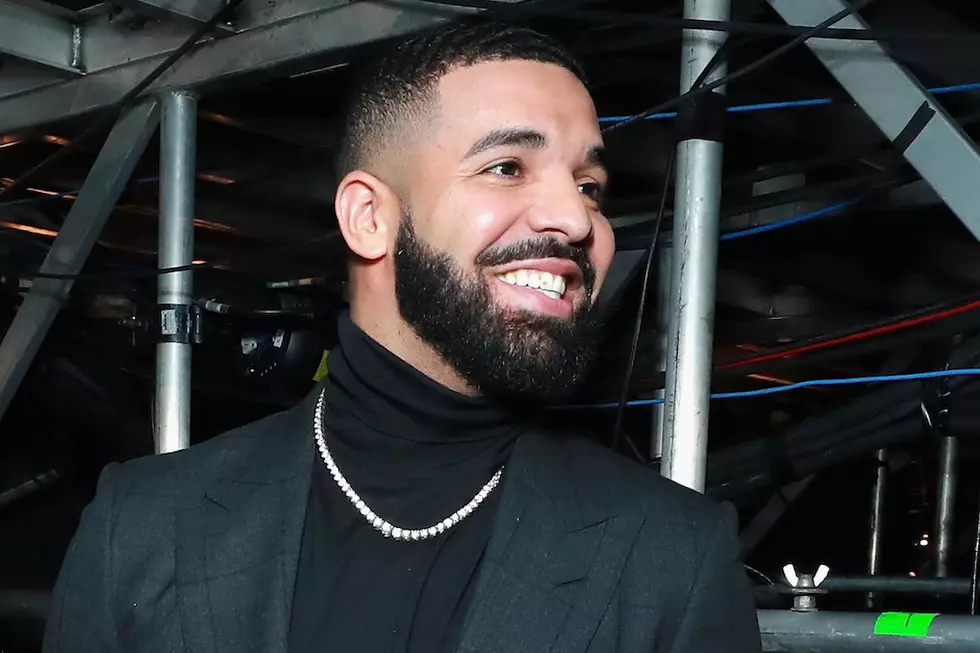 Drake Got His Massive Private Jet for Free: Report
Rich Fury, Getty Images
Drake's multi-million-dollar airplane reportedly cost him nothing.
On Friday (May 31), TMZ reported that the lead Toronto Raptors fanatic received his private airplane for a grand total of zero dollars thanks to a Canadian airline. The celebrity news site says Cargojet, which is an airliner based in Canada, gave Drake the luxury aircraft for the free because of the company's belief that the publicity will be worth it in the long-run.
The 767 jet comes complete with the OVO owl logo and his prayer hands logo on the outside of the plane while "Air Drake" is displayed on the side. The interior of the aircraft features a red, rose gold and gold carpet. There's also plenty of space for guests to relax on lavish couches and chairs as well as tables for food and drinks.
The entire plane is worth up to $200 million dollars. All Drake has to do is travel around the world in it and take flicks for Instagram. Sounds like a sweet deal for the OVO Sound founder.
There are a few ways Drizzy could use Air Drake to his advantage. With snippets of songs with him and Chris Brown and of him and Swae Lee floating around the Internet, Drake can use the plane to shoot some music videos. Upon the conclusion of the NBA Eastern Conference Finals, Drake reportedly used the aircraft for a trip to the Bahamas to celebrate the Raptors' making it to the NBA Finals.
XXL has reached out to Cargojet for comment. Check out the preview of Air Drake below.
See 10 Rappers' Purchases That Broke the Bank