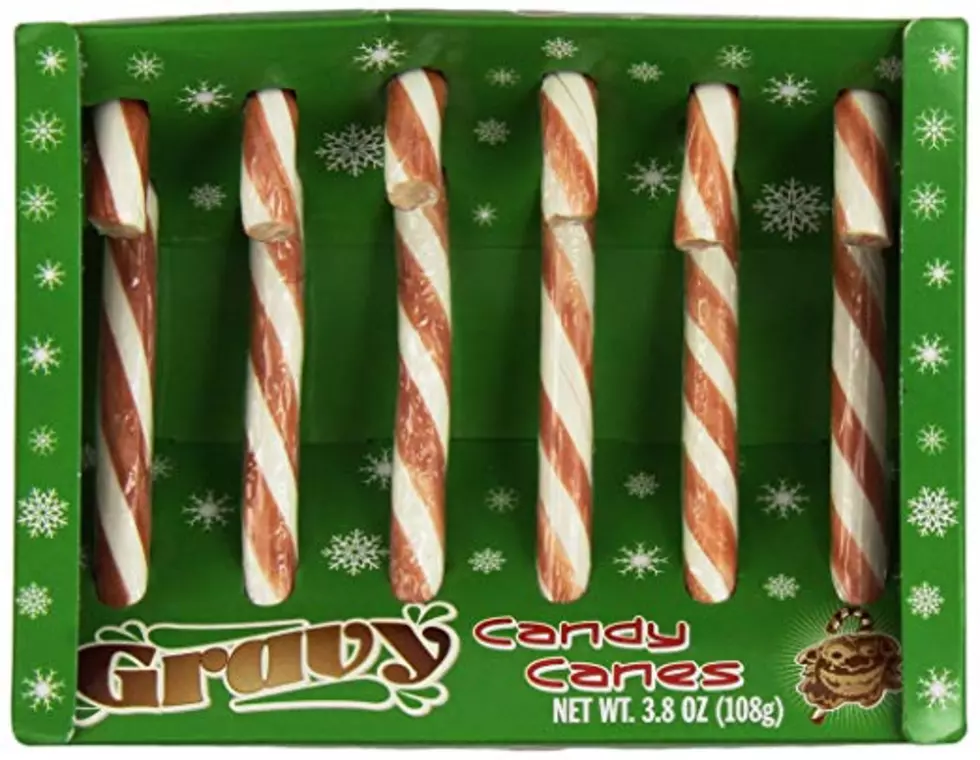 Gravy and Other Disgusting Candy Cane Flavors
Archie McPhee via Amazon
We all love holiday treats like candy, cookies and pies  and more, but where do you draw the line? I'll tell you, I draw the line at strange combinations. Here's one candy I'll be avoiding this year, and every year for as long as I live...gravy candy canes.
Wait, what? Yes, it is a thing. As the ad on Amazon for Accoutrements Gravy Candy Canes explains, gravy makes everything better. Maybe when it comes to a bad meal but, candy? Yuck.
That's not all, the company that makes them also offers Pickle flavor, Wasabi, Bacon, Coffee, and Rotisserie chicken.