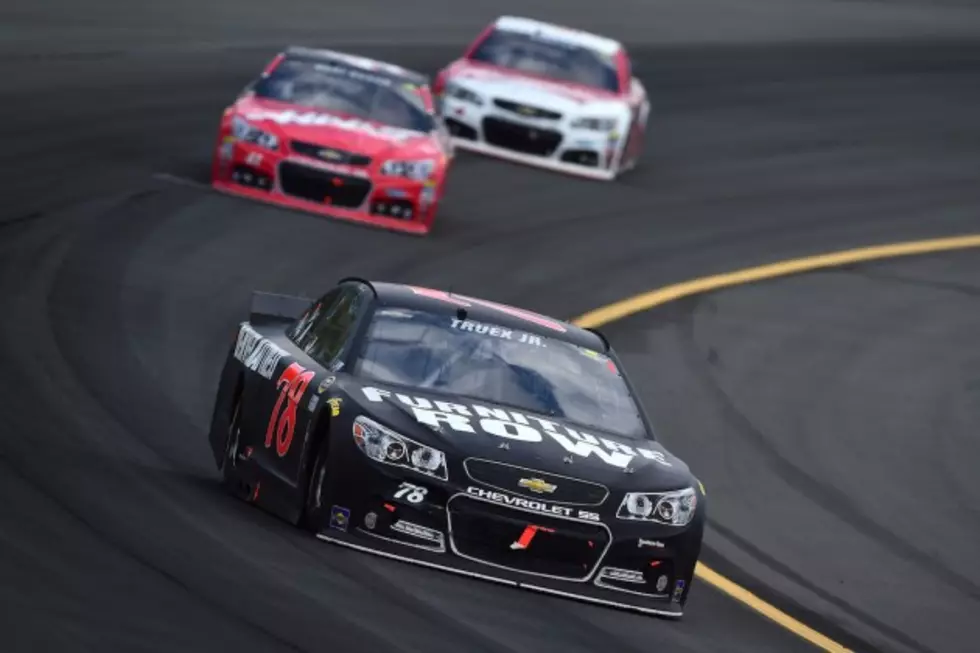 Martin Truex Jr. Wins NASCAR Sprint Cup Race at Pocono
Getty Images
Martin Truex Jr. dominated the field and won the Axalta "We Paint Winners" 400 at Pocono Raceway in Long Pond, Pa. on Sunday afternoon. Truex Jr.'s victory was his first win of the 2015 season and snapped a 69-race winless streak.
While there were no big crashes at the tri-oval on Sunday, Truex Jr. had to contend with several late restarts in the last 100 laps that allowed Kevin Harvick, Jimmie Johnson and Joey Logano to close on the lead. Demonstrating the talent that had him second in the seasonal point standings heading into the race, Truex. Jr. stayed out front until he claimed the checkered flag.
Harvick finished second with Johnson third, Logano fourth and pole-sitter Kurt Busch fifth.
As a result of his second-place finish, Harvick held on to the overall points lead, but second-pace Truex Jr. narrowed the margin to just 39 points. Johnson passed Logano for third in the standings. Dale Earnhardt Jr. remained in fifth despite a disappointing 11th place finish on Sunday.