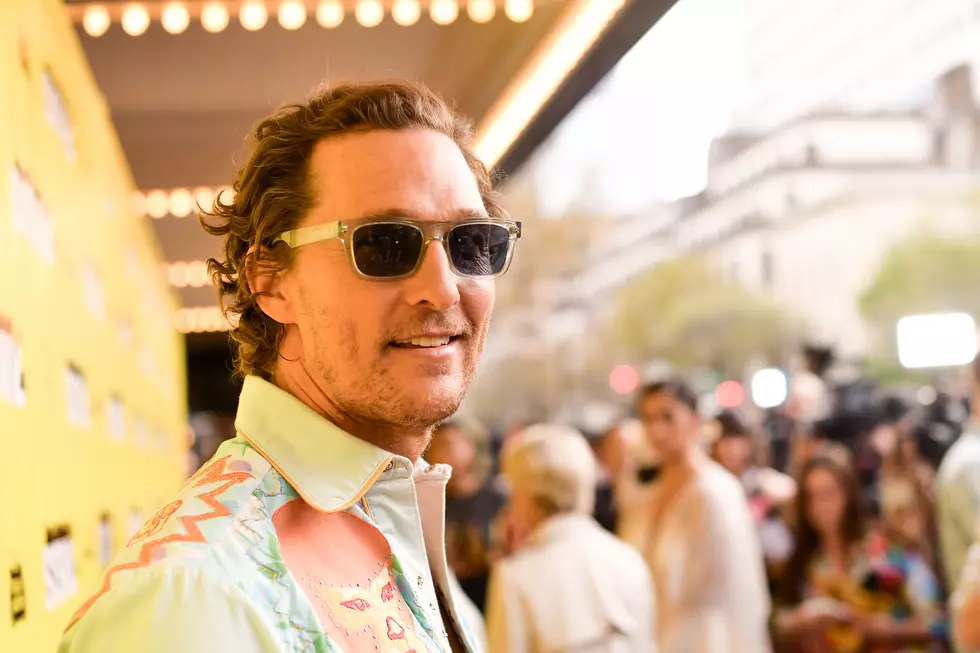 McConaughey Updates All-Star List of Texas Benefit Participants
Getty Images for SXSW
A few weeks ago we all heard the big announcement from Matthew McConaughey about a benefit in the works for all Texans impacted by the winter storm in February.
We heard about big plans from McConaughey when he made the announcement but not much on specifics happening at the event itself. Well, the details have arrived. Alright, Alright, Alright!
Coming Sunday, March 21st at 7 pm CST, McConaughey's virtual event will begin to stream on his Youtube Channel and exclusively in Texas on Spectrum News 1 according to a story shared by Fox7Austin. Now you have yet another reason not to forget about the time change coming this weekend. Make sure you spring forward before going to bed on Saturday night or you'll be late for church and it make take you all day to figure out you didn't change your clocks and missed all the Texas goodness Matthew has planned.
The winter storm left millions without power, and dozens of our fellow Texans actually froze to death. Hard to imagine this happening in 2021 yet it did.
The Texas native announced plans to hold a virtual benefit and fundraiser to help those impacted by the brutal winter weather a few weeks ago that left millions without power amid freezing temperatures, and dozens dead.
Just this morning, McConaughey shared the participants via Twitter and the lineup of artists who will stop by for a performance at his Texas benefit does not disappoint. Check it out!
---
---
Look for McConaughey to add even more star power to his event soon. He's already promised an update over the next week with even more news. We can't wait to see what else he has planned. Just another reason why there is no other state as great as Texas. We take care of each other here. We're Texas.
LOOK: 15 Discontinued McDonald's Menu Items
The 40 Best Cover Songs by Rock Bands