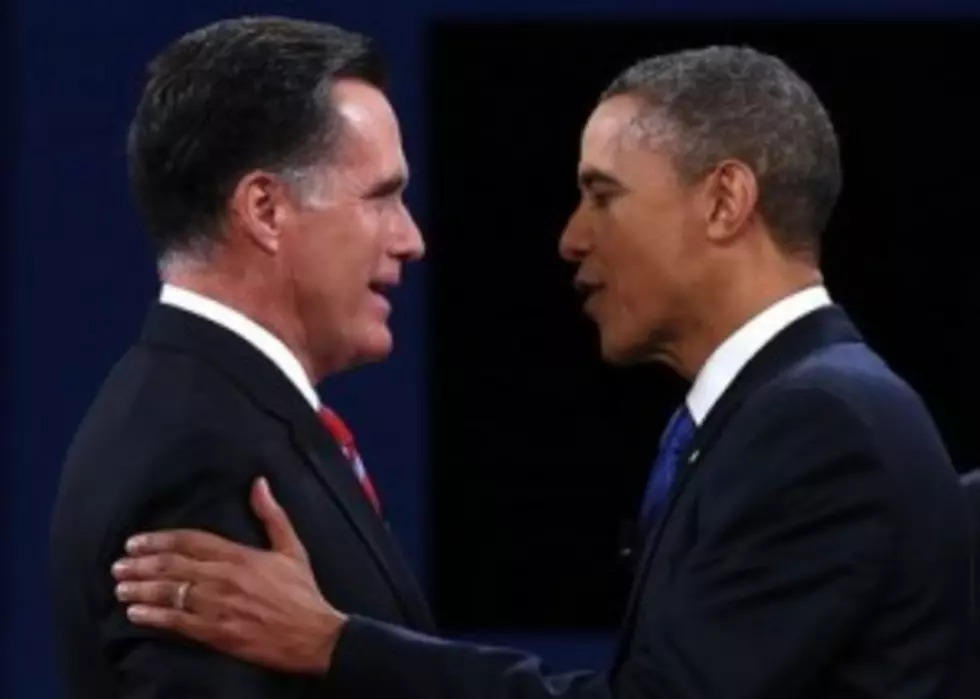 Our Office Voted in a Presidential Straw Poll—Here Are the Results
Justin Sullivan, Getty Images
The third presidential debate is over.  And we have a November 6th election facing the United States.  Who will it be?  The incumbent president, Barack Obama or his Republican challenger, Mitt Romney?
We took this question to our staff and we put it to a vote.  The question was "if the election were held today, who would you vote for?"
The ballots were secret and were immediately destroyed after counting.  And here are the Townsquare Media Victoria results in this straw poll.
Barack Obama                        25%   Mitt Romney               75%         Undecided                  0%
Now we know this is all unscientific, but we want to know how your office voted.  Do the same thing we did so that the secret ballot process is preserved and pass it around your office.  With that said, these votes don't count.  But your vote does count in the actual election and you need to exercise your right as an American to vote.
In Victoria right now, early voting is going on now through November 2nd from 8AM to 5PM at the main early voting polling location at 111 N. Glass St.  October 26th and October 27th, voting will be from 8AM to 5PM at Dr. Patti Dodson Public health Center at 2805 N. Navarro and also at Inspiring Scents in the Victoria Mall, 7800 N. Navarro St.   On October 27th, an additional early voting site will be open the DaCosta Volunteer Fire Department on Commerce Street from 8AM to 5PM.
During the week of October 29th through November 2nd, you can early vote from 8AM to PM and from 7AM to 7PM on November 1st and 2nd at 111 N. Glass, 2805 N. Navarro and at the Victoria Mall, 7800 N. Navarro.
Now take your office poll and share it with us today.