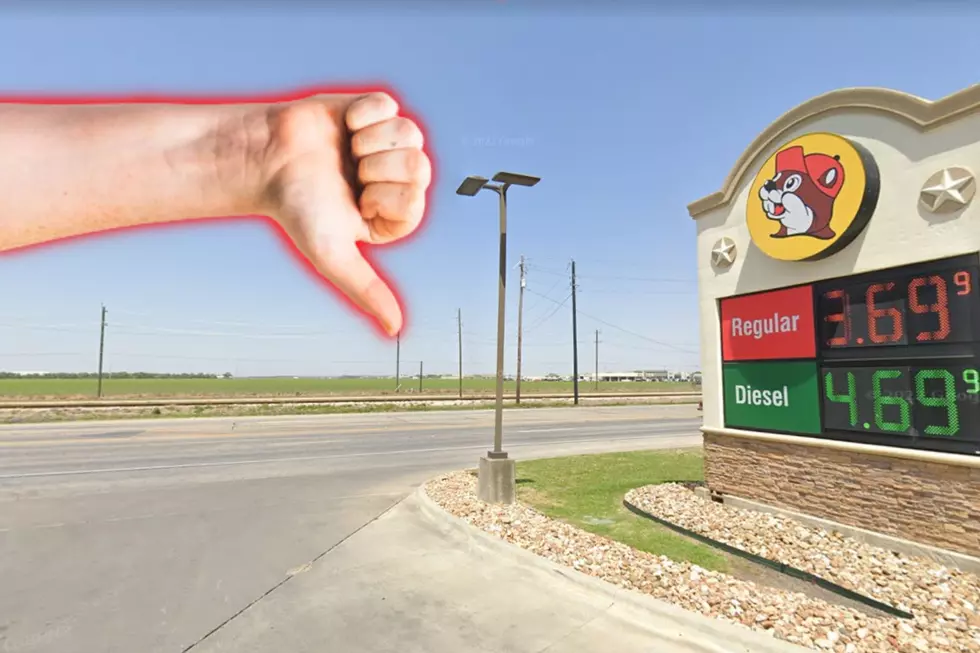 Port Lavaca Gas Station, One of the Worst in Texas
Google Maps
MAKING HEADLINES FOR ALL THE WRONG REASONS
Loving Buc-ee's is an unofficial state law. Here in the Crossroads, we are lucky enough to have a Buc-ee's of our own, well kind of. Port Lavaca Buc-ee's is small enough to almost forget it's there, however it recently made headlines, too bad it's for all the wrong reasons.
RANKING LOCATIONS FROM WORST TO BEST
MySA.com recently embarked on the monumental journey of ranking every single Buc-ee's location in the Lone Star State. Of course, they eventually landed at the Port Lavaca Buc-ee's at some point during their 3-day journey.
Every Texas Buc-ee's was ranked from worst to best, don't worry, you didn't have to wait long for Port Lavaca Buc-ee's to appear on the list. The local beaver store made its debut on the "Loser Buc-ee's Tier." Yikes, not our most glorious of notoriety.
WHAT WENT WRONG
It might be the size. When you hold 'it' for 27 miles only to walk into a tiny generic bathroom, you might be a little disappointed. So disappointed in fact, the article described it as, "a tiny convenience store with exactly zero charm."
They continued to throw jabs describing the hot food section as, "all the usual tacos that Buc-ee's serves, but somehow worse looking," that one hurts.
WHAT DO YOU THINK?
We can't judge all Buc-ee's by the Port Lavaca location, they can't all be winners. Have you ever visited the Buc-ee's in Port Lavaca? What do you think about their place on the ranker?
Glamourous No Carve Pumpkins Perfect All Fall Long
Ten Terrifying Texas Attractions To Scream Your Head Off
Get ready to be filled with fear.