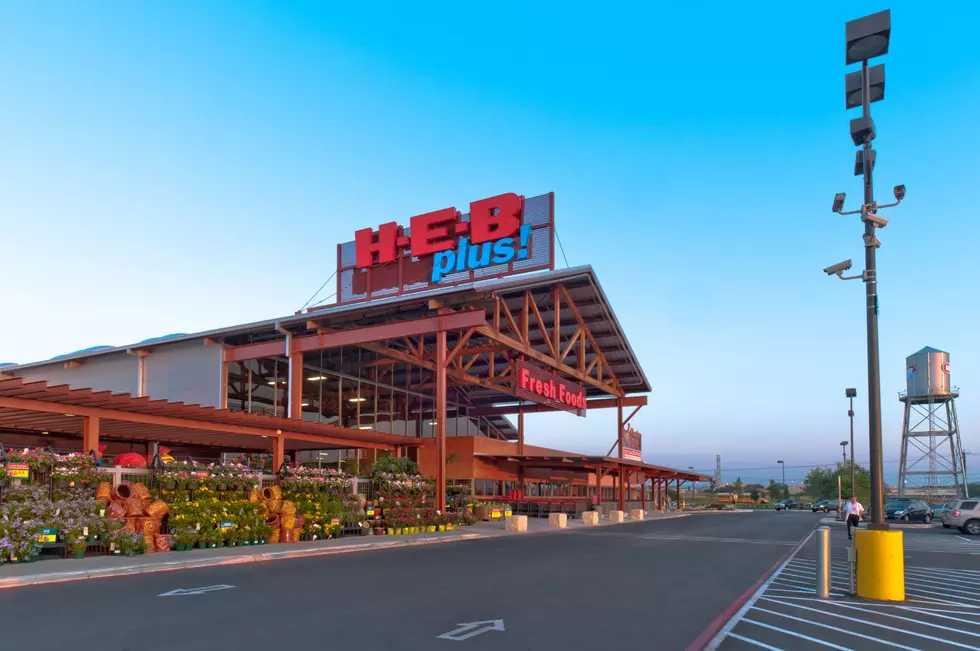 Rich Texas Butts Moving On Up
Photo Courtesy of H-E-B
Enter your number to get our free mobile app
The most loved grocery store in Texas has made a national name of itself.
H-E-B Among the list there were the obvious families like the S.C. Johnson family and, of course, the wealthiest family in America: the Walton family who owns the Walmart stakes.
But there's one family who Texans hold near and dear to their hearts that landed on the list. The Butt family came in number 15 out of 50 on the Forbes list last month.
Coming in with a net worth of 17.8 billion dollars, the family has come from some pretty small beginnings. The store was initially started in 1905 when Florence Butt opened a small grocery store with just $60! Now it has over 360 stores across Texas and Mexico.
The Butt family owns the infamous Texas-based H.E.B. grocery store chain.
One of the amazing things about this is the grocery store is only based in Texas, yet it became so nationally successful. H.E.B's massive success comes from many well-thought-out business strategies, but I think no more so than the idea of Unity. Texans see the state as part of their identity, not just the place where they live. H.E.B grabs that pride and plays off of it.
Everything about H.E.B. screams Texas. From the sourcing to the products, and even the good ol' Texas hospitality, H.E.B. has it all.
You can't walk into an H.E.B. without passing by a Texas-shaped product. If it's not shaped by Texas, chances are, it was sourced in Texas.
The grocery store radiates pride. As far as hospitality goes, H.E.B. sets the standard. They continuously show their employee's appreciation with thank-you gifts. As far as the community goes, when has H.E.B. not come through after a natural disaster?
That's why they have rightfully earned their success nationally, even though they only cater to one state in the U.S.
Enter your number to get our free mobile app
LOOK: 50 photos of American life in 2020