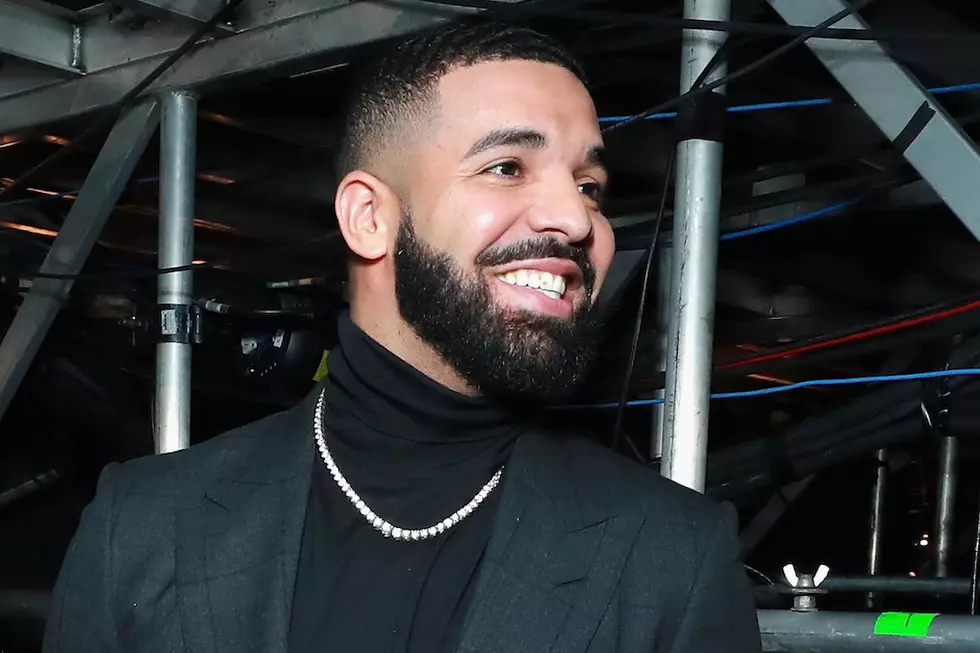 Soccer Team Loses Game After Player Takes Picture With Drake, Opponents Ban Photos With Rapper
Rich Fury, Getty Images
The "Drake curse" has seemingly struck a French soccer club, and now an Italian soccer club isn't taking any chances.
On Monday (April 15), AS Roma jumped on Twitter to announce that their players are banned from taking pictures with the Scorpion rapper after a championship loss for Paris Saint-Germain (PSG). That loss came after PSG player Layvin Kurzawa posed with Drizzy for a picture.
"All Roma players banned from taking photos with Drake until the end of the season," the tweet from AS Roma read.
While the "curse" is obviously a playful joke, there does seem to be some evidence backing it up. Not only was PSG's 5-1 loss to Lille on Sunday (April 14) their worst loss in a decade, but Fox Sports reports that two players—one of which was the team captain—succumbed to injuries during the game. As mentioned, this came just two days after Drake linked with PSG's Kurzawa while overseas for his Assassination Vacation tour with Tory Lanez.
"we love you, @Drake... but please refrain from wearing any Wolves gear in public," the NBA team's official Twitter account wrote on January 10. "We don't need that curse."
The tweet was in response to NBA analyst Dane Moore pointing out that Timberwolves player Andrew Wiggins requested nothing but Drake music get played during the team's practice earlier that day. While no loss was suffered (yet), the team didn't want to take any chances—as Drake's association with other teams have often ended poorly.
Drizzy has yet to respond to AS Roma's "ban," but he's lightheartedly joked about his sports curse in the past, so he will likely take this in stride as well.
You can check out the team's tweet and the picture that sparked it below.
See Photos of Drake's Different Looks Over the Years