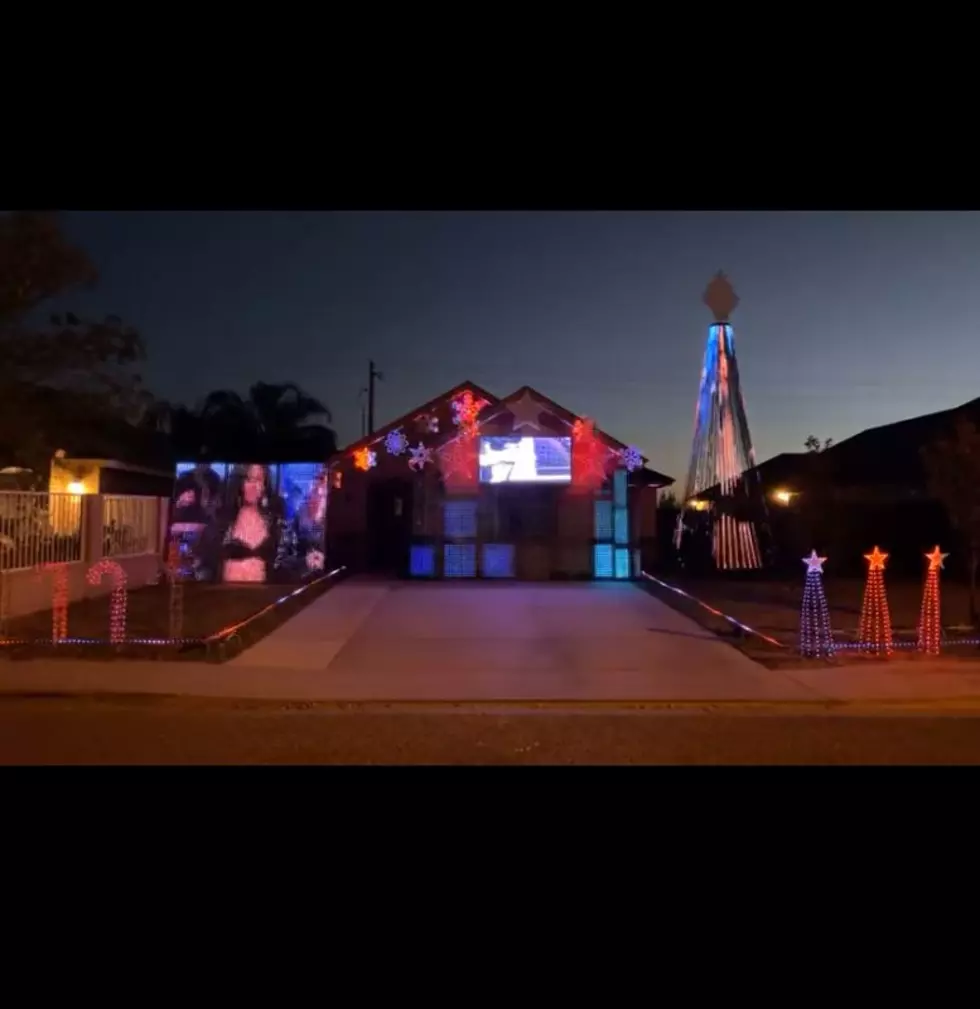 Texas Home Pays Homage To Selena With Their Christmas Lights
Facebook User Tomas Rodriguez
This Texas home is celebrating the season and paying tribute to the Texas-born queen Selena all at the same time. We've seen plenty of festive Christmas lights that pay tribute to some of our favorite things but this Selena-themed Christmas light show really did go all out. The property is decked out with a massive light tree that's taller than the house itself, a projector screen and light screen showing some of Selena's greatest concert footage, candy canes lining the yard and more. This Texas family really did "Anything For Selenas!"
The video was posted by Facebook user Tomas Rodriguez and he captioned the video "For the Selena fans."
Clearly, the Selena fans have responded with enthusiasm, and the awe-inspiring video is quickly going viral. The Facebook video of the colorful Christmas light display now has over 634,000 views on the social media site and counting. In years past, we've seen people decorate their homes with Christmas lights for Selena to the tune of "Bidi Bidi Bom Bom" but this "Como La Flor" version is wonderful to see, especially since you get to see the stunning Selena. You can check out the amazing video below.
Enter your number to get our free mobile app
TOP 10: The best holiday TV specials of all time, ranked