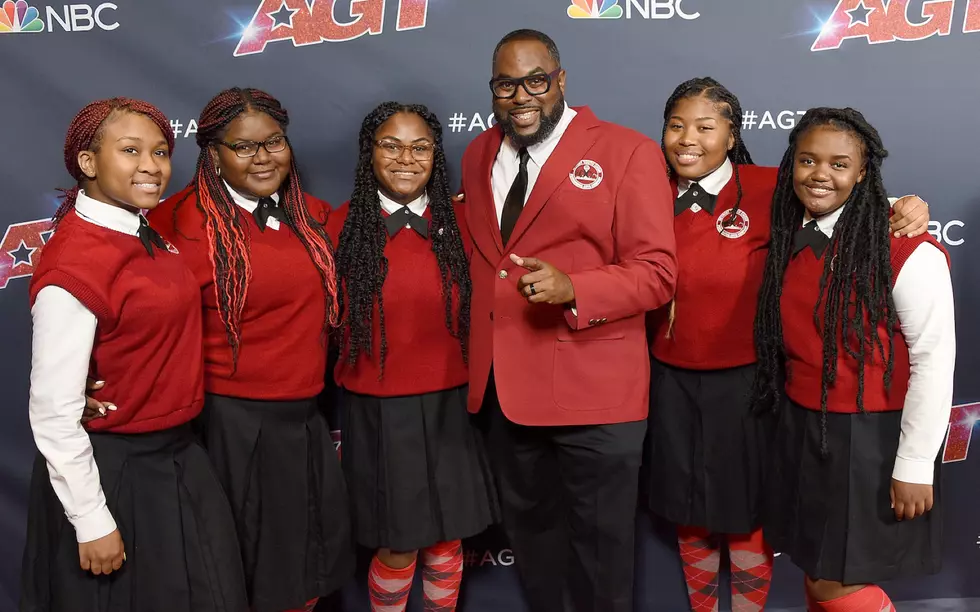 The Detroit Youth Choir Cover Panic! at the Disco on 'America's Got Talent'
Gregg DeGuire, Getty Images
Earlier this month, the Detroit Youth Choir was the last act chosen to move on to the America's Got Talent semifinals that aired Tuesday (Sept. 10) on NBC. And the group of talented kids didn't disappoint with their powerful cover of Panic! at the Disco's "High Hopes."
Putting their own spin on the most-streamed song by Brendon Urie's award-winning rock act, the choir delighted the celebrity judges on America's Got Talent, the televised talent show competition now in its 14th season. Watch official video of the moment down toward the bottom of this post.
For the second week of AGT semifinals, guest judge Queen Latifah joined the season's panel of judges including Simon Cowell, Howie Mandel, Julianne Hough and Gabrielle Union, along with host Terry Crews. After viewing the choir's take on the Panic! at the Disco hit, they had some great things to say.
"As the daughter of a teacher, I know how much it means to bring the best out of the youth, to bring the best out of children, and to see something in them that they don't even see in themselves," Queen Latifah said on the broadcast, as transcribed by Detroit Free Press. "And you have truly done that and we are thoroughly entertained by it."
Union said she couldn't stop crying during the performance, adding, "And then something happened. You all took us to church. You took us to praise and worship … You represented for hip-hop … It was everything. You guys were amazing!"
Take a look at the full performance, below, and find out more about the Detroit Youth Choir and their mission to offer youth in the Metropolitan Detroit area a world-class performing arts experience here.
Watch the Detroit Youth Choir Perform Panic! at the Disco's "High Hopes"
12 Rappers Inspired by Rock Music