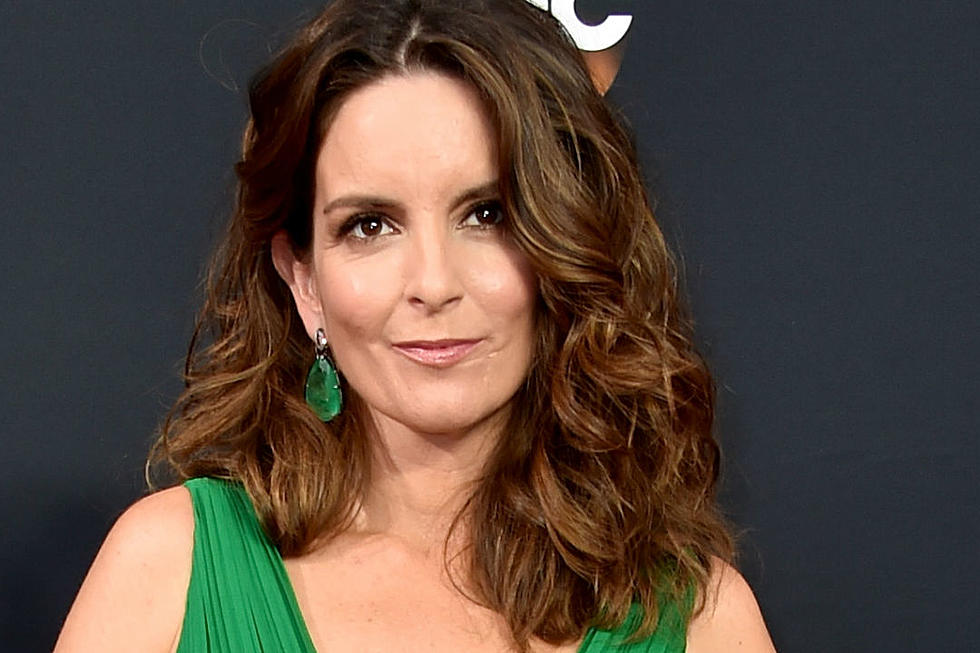 Tina Fey Recoiling at Bill Cosby Joke Is a Winning 2016 Emmy Meme
Alberto E. Rodriguez, Getty Images
During last night's (September 18) broadcast, an announcer delivered the following introduction:
"Ladies and gentlemen, four-time Emmy Award winner Dr. Bill Cosby."
Fey, on the other hand, didn't hide her shock at the possibility that Cosby might approach the microphone, and Twitter instantly picked up on her total bewilderment.
Of course, Cosby never showed up, and show host Jimmy Kimmel admitted he was just aiming to get a rise out of the crowd. "He's not really here, I just wanted to see what you guys would do," Kimmel said. Comedy!
The unnerving joke could have seemed like a bit of karmic retribution to Fey and good pal Amy Poehler, who joked about Cosby during their opening monologue as hosts of the 2015 Golden Globe Awards.
"I don't know if you saw this on the news today, but Bill Cosby has finally spoken out about the allegations against him," Fey said before delivering an impression. "Cosby admitted to a reporter 'I put the pills in the people! The people didn't want the pills in them!'"
What do you think — was Kimmel's joke harmless, or in truly poor taste? Share your thoughts in the comments.
See Who Was Best Dressed at the 2016 Emmy Awards: