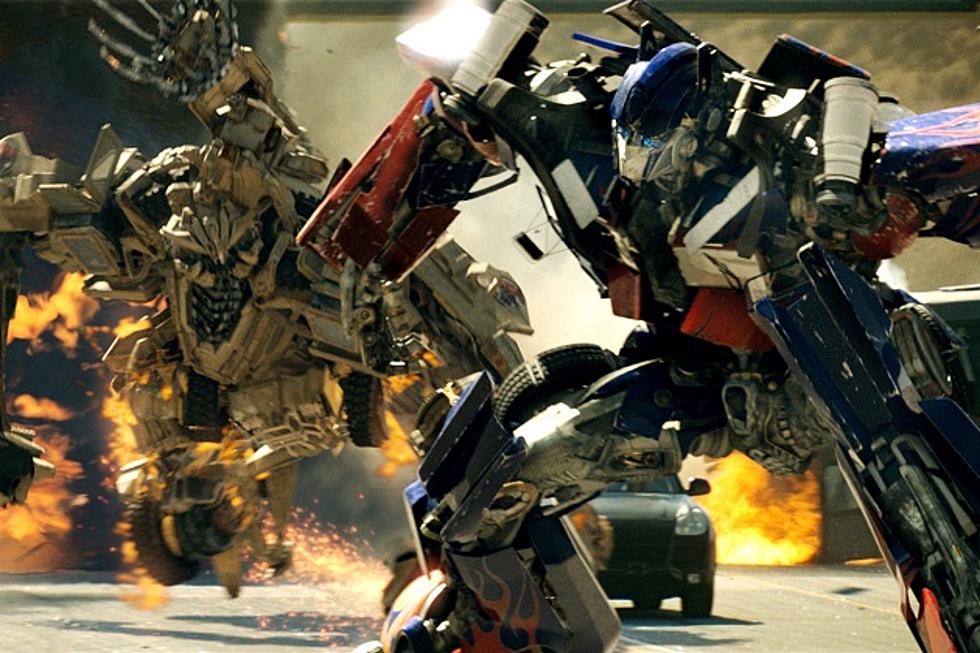 'Transformers 4′ Shows Off New Cars and Adds to Cast
Paramount
Michael Bay is now shooting 'Transformers 4,' and has added new cars and a human to the production. The film just released two pictures of Autobots in car form, and announced that comic performer T.J. Miller has joined the cast.
First, here are the new cars:
The former is a Bugatti Grand Sport Vitesse, while the latter is a Chevrolet C7 Corvette Stingray. It's possible one or both could be new disguises for familiar Transformers like Sideswipe or Bumblebee, or perhaps they could be new characters. Regardless, this much is certain: Michael Bay likes expensive cars. The Bugatti (which, fingers crossed, hopefully no one will wake up in) retails for over two million dollars.
As for T.J. Miller, this news comes from THR, and if you know him it's probably because he starred in 'Cloverfield,' and 'Yogi Bear.' He joins Mark Wahlberg and Kelsey Grammer in the film, and seems to be the latest in a long line of comic actors who are asked to show up in a Michael Bay movie and do something wacky.  In the past, these roles have been played by people like Ken Jeong, Rainn Wilson, and John Turturro, and are often the worst parts of those movies. 'Transformers 4' is set to open June 27, 2014.