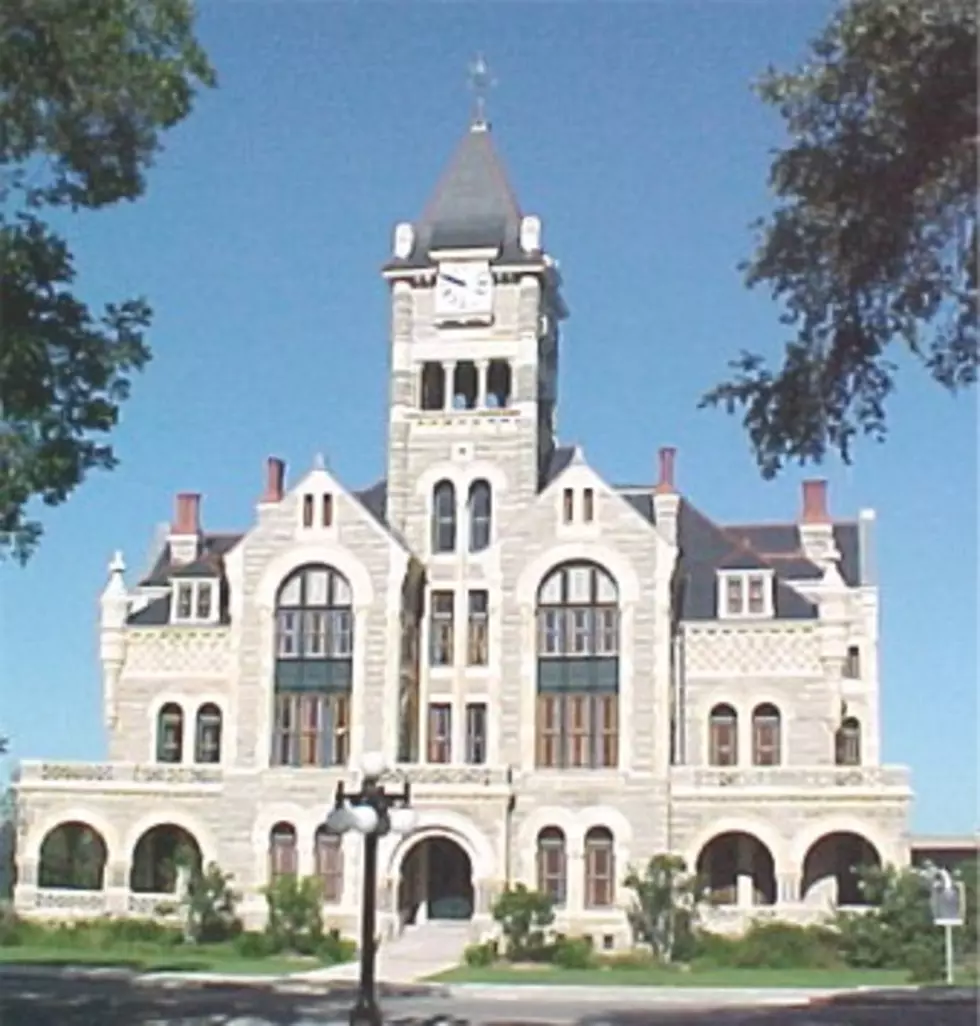 Victoria County Courthouse Offering Historic Tour May 5th
Victoria County Courthouse
Take A Tour of the Victoria County Courthouse.
One of Victoria's most recognized landmarks and unarguably one the most photographed historic buildings in our community, the Victoria County Courthouse, known as the 1892 Courthouse, will be offering a guided tour on Wednesday, May 5th.
Here is a bit of history for you.
Completed in 1892, the Victoria County Courthouse has a bit of back story. According to Texas Escapes, the original architect, J. Riely Gordon, famous for his courthouse designs especially in Texas, was actually 'discharged' for breach of contract when he didn't live up to his agreement to be present every day during the build! It was officially completed by general contractors, Martin, Byrne & Johnston, who added a few of their own elements to Gordon's original design.
How do we define the style of our courthouse?
Designed in what is known as the "Romanesque Revival" style ( think medieval Europe), there is one other courthouse in Texas similar to ours, in Fayette County. Restored in 2001, our courthouse has been named on several lists as one of the most beautiful historic courthouses in Texas and is still a functioning courthouse to this day.
Features of our 1892 Courthouse
Some of the features of our courthouse, outside its stunning architecture, are the indoor atrium and the clock tower. Inside the courthouse, you will find fine art and incredible historic artifacts, which include original and replica documents and flags that played a part in the settlement of our great Victoria community, known originally as Villa de Nuestra Señora de Guadalupe Victoria Nombre de Jesús, founded by Martin DeLeon in 1824.
Be a part of the history on May 5th, time TBD, at the Victoria County Courthouse. You can find more information by clicking here. 
Coffee With The Judge
You are also welcome to join County Judge Ben Zeller and special guest Sheriff Justin Marr at Liberty Coffee, 206 N. Liberty Street, Friday, April 30th, for an opportunity to connect with county government officials and share a free cup of coffee from 7:30 to 9 am.
How Many in America: From Guns to Ghost Towns
Can you take a guess as to how many public schools are in the U.S.? Do you have any clue as to how many billionaires might be residing there? Read on to find out—and learn a thing or two about each of these selection's cultural significance and legacy along the way.
LET'S GO: The most popular historic sites in America