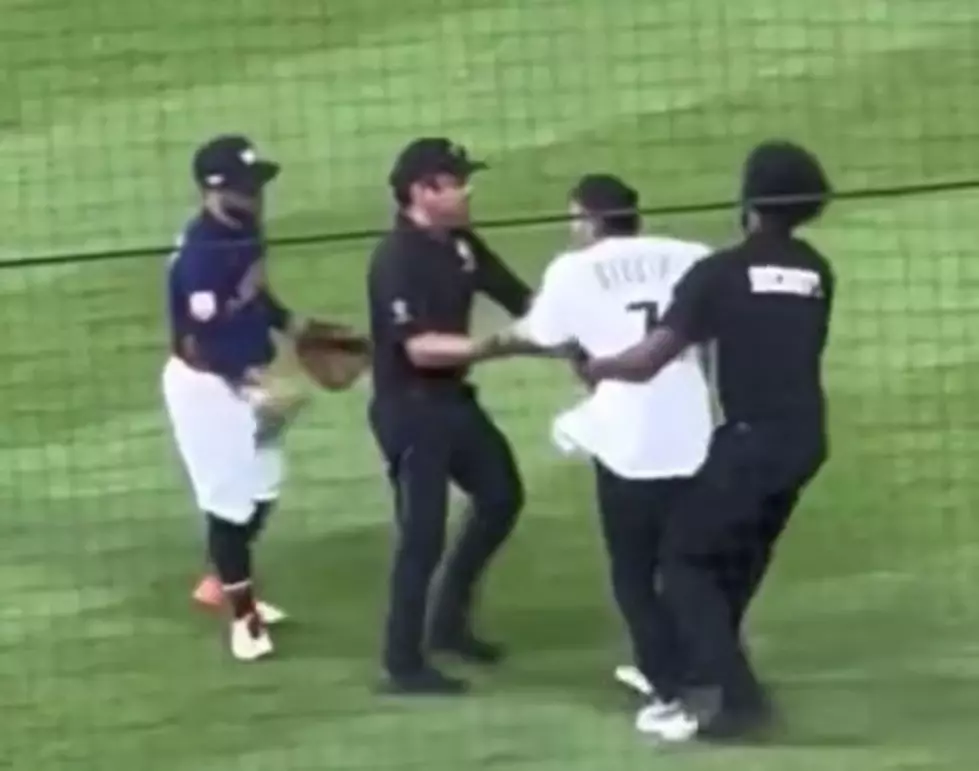 VIDEO: Astros Fan Runs On Field During Game to Take Selfie With Altuve
sinperez87 TikTok
At one point last night, the Astros game was delayed about 5 minutes and if you were watching the National Broadcast they did not show this go down. A fan ran onto the field of play to grab a hug and selfie with Astros' second baseman, Jose Altuve. He was quickly apprehended and arrested by security.  Check out the video footage below thanks to TikTok user: sinperez87...
---
---
If you are a hardcore baseball fan, you were mad about this! Our closer, Ryan Pressly, was ready to close out the Yankees for game two. However, Pressly had to stand there for about five minutes while security dragged this guy off while his arm got cold. Pressly got the job done. The Astros now lead the Yankees in the best-of-7 series 2-0. The next three games are in New York. Are the Astros coming back to Minute Maid for this series?
MATTRESS MACK BETS FOR THE ASTROS TO WIN IT ALL:
Mack just invested $10 million in bets for the Houston Astros to win the 2022 World Series. The average payout is 7.5 to 1 which means if the Astros win, he would approximately pocket $75 million and the payout would be the largest sports betting history. 
As always, the big win would be accompanied by a store promotion. Check out the promotion: When you purchase a Tempur-Pedic, Stearns & Foster, or Sealy mattress sleep set priced at $3,000 or more, and if the Houston Astros win it all in the 2022 final championship series, your purchase is FREE! Join us at any Gallery Furniture showroom TODAY make your qualifying mattress purchase for the chance to get it all FREE FREE FREE! Get more information about the store promotion by clicking here.

Ten Reasons We Feel Sorry For People Who Aren't From Texas