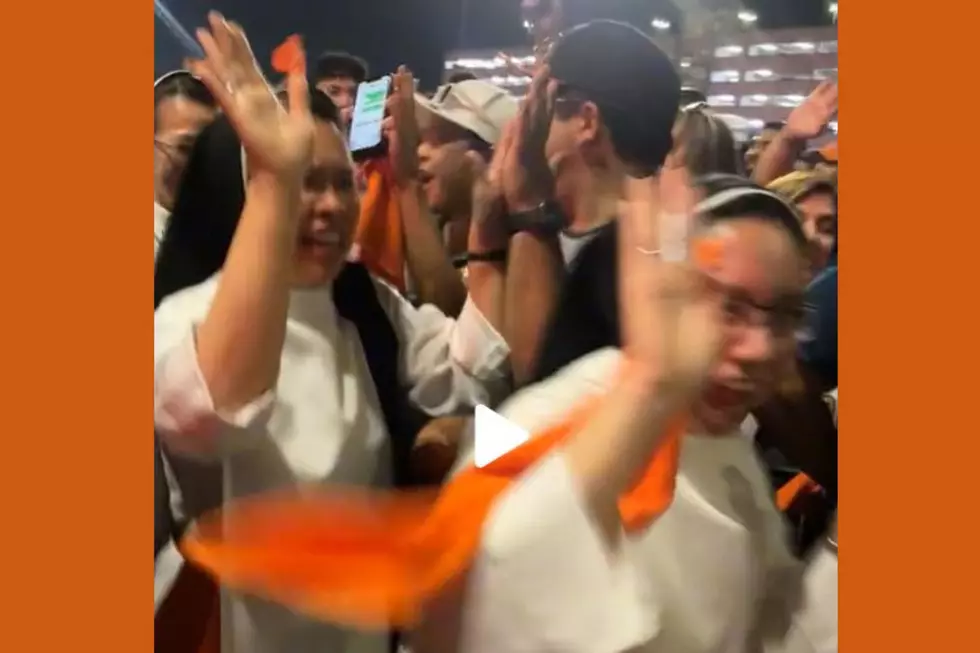 [VIDEO] Video Shows "Rally Nuns" Celebrating Astros World Series Win
TikTok mangoavewx
Game 6 of the World Series was a celebration of Houston and Texas. I mean, Mattress Mack, threw out the first pitch of the game. George Strait called out "play ball' and Paul Wall was seen throughout Minute Maid park taking selfies with fans, and we can't forget about those 'rally nuns!' Oh yeah, and there was that monster homerun by Yordan Alvarez that "turned the game upside down" and led to a World Championship for the Houston Astros. Saturday night was an epic night for H-Town.
If you remember back to last year's Major League Playoffs, we learned of the term 'rally nuns.' Even to the point, a nun threw out the first pitch at last year's playoffs.  She was from Shiner Catholic School,  Sister Mary Catherine! This year was no different as Mattress Mack treated the rally nuns to game 6 of the World Series!  The results: An Astros World Series Championship. We won't say this is the reason they won but a little 'divine intervention' didn't hurt. Check out this video of these nuns getting celebrating with the fans!!!
---
---
With Saturday's win over the Philadelphia Phillies, not only do the Astros win a title. They close out a dominant postseason run, sweeping both the Seattle Mariners and New York Yankees, respectively. Their post-season record was 11-2! Their regular season record: 106-56. This was a truly special season for the Houston Astros! We can't wait for next year. Let's GO ASTROS!
Top Ten of the Most Disgusting Things Texans Eat