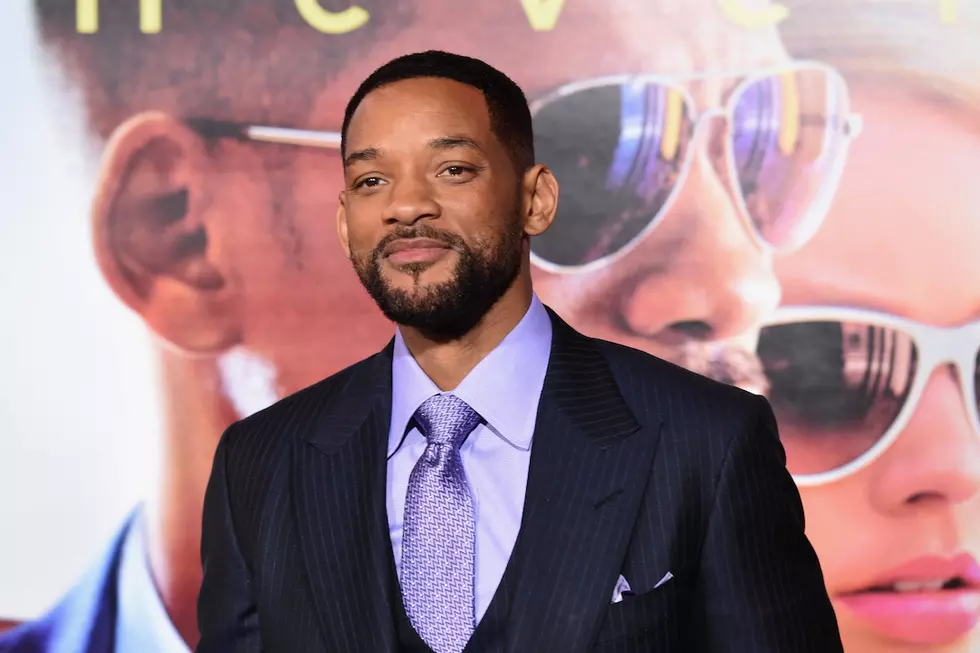 Will Smith Says He Was 'Wrecked' by His 60-Foot Mural in West Philly
Jason Merritt, Getty Images
Back in early June, a 60-foot mural of one of Philadelphia's most beloved natives, Will Smith, was unveiled. As Smith continues his reign as the King of Instagram, he went to the social media site yesterday (July 1) to express how pleased he is with the work.
"I am Humbled & Honored! Hey, Philly... I'll be Home SOON to See it in-person," he promised.
The mural was created by Richard Wilson, a 44-year-old artist from London. The mural is painted on the side of the Gevurtz Furniture building after Wilson searched for a location on Google Maps close to Smith's old neighborhood. Although the mural is not affiliated with the Mural Arts Philadelphia, the organization did provide Wilson with the materials to complete the work.
"To paint people that inspire me and art that tells a story, and in particular to be able to paint big walls when I can, where I can paint something that can really connect to the community around it," Wilson told The Philadelphia Tribune in June.
Even with his bevy of accomplishments over the course of his 30-year career, Smith is humbled and excited that there's a mural of him in his hometown.
"The idea that there would be a mural of me on the side of a school in West Philadelphia just wrecked me," Smith said in a video posted to his popular YouTube channel. "Growing up, my mother and father and grandmother demanded no less of me than to represent that family every time I stepped out in a way that was helpful to others," Smith said in the video. "To see my mother's face when she looked at mural, that was profoundly moving for me."
Check out the video featuring Smith's mom's reactions and the thoughts of Philly natives below.
The 25 Greatest Rap Albums of 1991