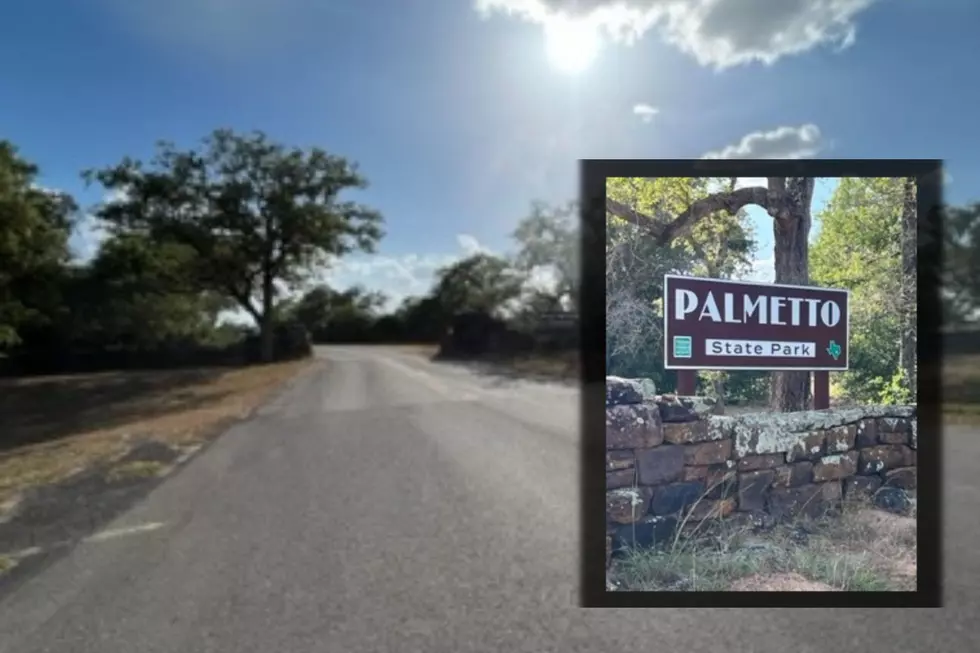 A Spontaneous Stop at Palmetto State Park Was Well Worth the Time
Photo Credit, Ingra Lee
Even wonder what Palmetto State Park is all about?
I am betting, like me, you've driven by the entrance to Palmetto State Park on your way to 'someplace else,' and have always wondered what's inside.
Well, Saturday on our way back from a Father's Day BBQ feast, we decided to be spontaneous and stopped by finally, after years of curiosity, to check it out.
We were not disappointed! In fact, we can't wait to grab our camping gear and go back later this summer! Palmetto State Park is perfect for a weekend campout and it's only an hour and a half drive from the Crossroads.  
Located at 78 Park Road 11 in Gonzales, Texas, the short drive is so worth it. Don't pass it by again!
Here is what we saw. Check these pics out! 
Ya, we've driven by the Palmetto State Park entrance hundreds of times on our way to Austin. I'm so glad we finally decided to stop.
Inside is like a little slice of the tropics! Named for its abundance of palmetto palms the drive through the park is just beautiful. But as much as we love the palms, the canopied drive with trees surrounding you is just gorgeous too.
Our first stop, the "lookout."
Can we talk about how perfect the lookout is for meditation or great family photos? And that was just the first stop once inside the park!
We were pretty surprised to see not one but two bodies of water at the park, the San Marcos River and a small oxbow lake too!
Yep, you can even rent paddleboards at Palmetto State Park!
This looked pretty cool too. A trailer, full of activities, is provided by the park for families spending the day or camping overnight at the park.
If you're not into tents, Palmetto State Park has cabins you can rent!!!
Swimming, fishing, camping, hiking, and bike riding too! There is even a playground and wildlife everywhere. We saw tons of birds and deer and that was just us driving through. We saw families biking together, teens on paddleboards, everyone was cooking on grills and kids were playing on the playground too. It was awesome.
Something for everyone at Palmetto.
If you are as intrigued as we are, be sure to call the Palmetto State Park headquarters at (830) 672-3266 to discover more. Maybe we can even camp the same weekend you do!
Have a great summer Crossroads!
Not into camping? Here are more things to do in Texas this summer too.
Check Out These Great Texas Getaways Just In Time For Summer
Longneck Manor , Like No Other B&B In Texas