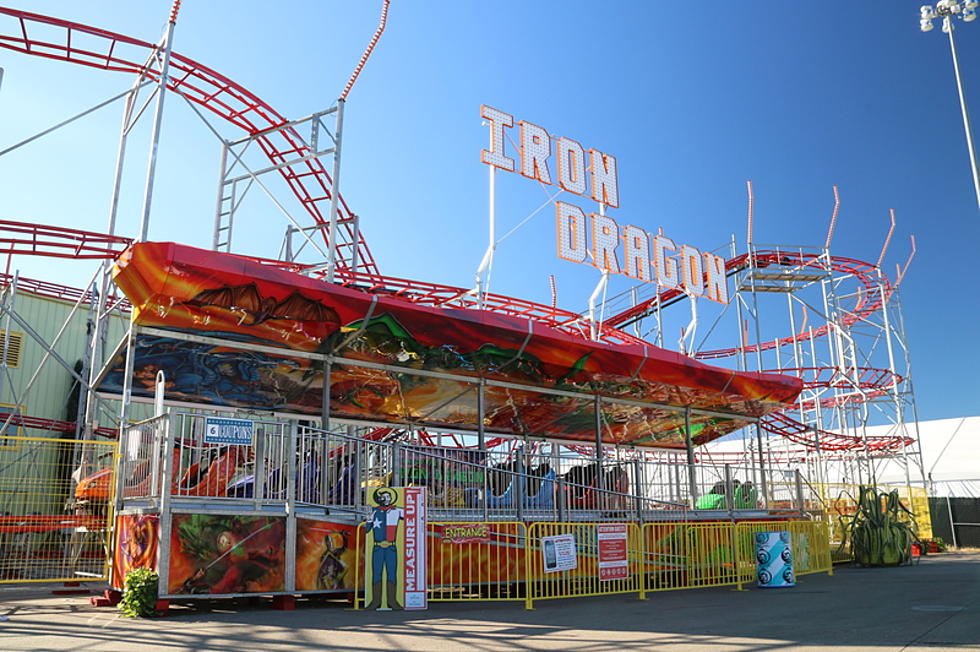 Big Texas Fun Carnival is Back in Victoria for 2022
Talley Amusement
Big Texas Fun is coming back to the Victoria Community Center from April 28th - to May 1st. Not only will this feature the carnival, it will also feature live music and a crawfish eating contest.
Let's start with the carnival. There will be over twenty rides. 
You will be able to ride all you want with the unlimited wristbands that will be available for the ENTIRE WEEKEND.
Unlimited wristbands will be
$20.00
on Thursday, April 28th, and
$30.00,
Friday, April 29th - Sunday, May 1st. One thing, I love about this carnival, is that they set up behind the Community Center, which means, that even if it rains, it will NOT be muddy. It also features rides that we normally don't see in Victoria. Including a rare mobile coaster and a couple of rides that bring back nostalgia.  The carnival is presented by
Tally Amusement
.
It will also be the return of their Crawfish Festival. There will be plenty of crawfish and cajun food for all to get their fix. There will be over 15,000 pounds of crawfish. So all you crawfish fans get ready! Of course,  you can't to a festival in South Texas without live music!  The music lineups are still being finalized.  Check back for updates.
CHECK OUT A FEW OF THE RIDES
THE IRON DRAGON COASTER:
 The Iron Dragon is a large-scale portable roller coaster that is seldom seen at many carnivals throughout the country due to its size and difficulty to transport.
THE CLASSIC KAMIKAZE:
I always remembered this ride and white and blue, so it's nice to see the new color scheme.
THE DOWNDRAFT:
I believe this used to be called the "Hurricane.' This one gives you awesome air time!
Get more information about Talley Amusement by clicking here. The Victoria show information will be uploaded soon or keep it locked in for more information.
The First Ten Crossroads Commandments
50 Famous Brands That No Longer Exist