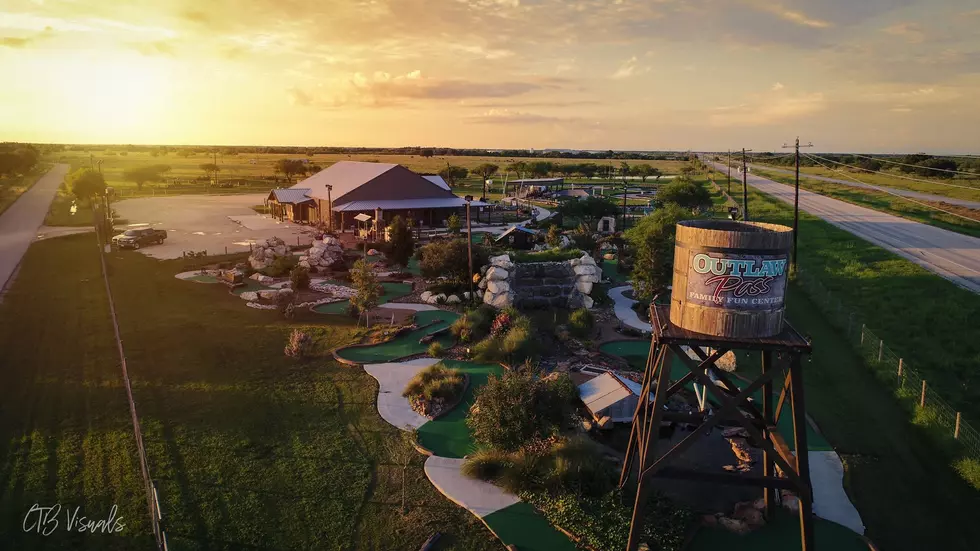 Christmas Pajama Party at Outlaw Pass Next Friday
Outlaw Pass
Outlaw Pass is hosting an awesome Christmas Event next Friday, December 18th.  Come out for the Christmas Pajama Pary in which you can purchase a $15 wristband and it comes with a ton of attractions.  Santa Claus will be on hand, with the purchase of a wristband you will receive one attraction, a five-dollar arcade gift card, Christmas cookies, crafts, Christmas photos, and a ton o fun with family and friends. The rock-wall and the go-karts have to be my favorite activities there.  What about you?
Check out their awesome Santa setup and if you spend more than $25.00 at Outlaw Pass you will receive a photo pass for free.
Outlaw Pass is also hosting a family New Years' Eve event, early bird style.  The event will happen on Thursday, December 31st, and will run from 5 to 9pm.  There will be a balloon drop and activities throughout the evening.
Don't forget about Santa, he arrives at Victoria Mall on Saturday, December 12th. Santa's Workshop will be open from December 12th - December 24th.  Hours will be 11 AM - 7 AM and 12 PM - 6 PM on Sundays.  You can also catch Santa on Christmas Eve from 12 PM -  6 PM. 
Have the kids share their Christmas wish list and have their picture taken with Santa's elves. Santa's workshop has several photograph packages available and prices vary. COVID safety measures will be in place.
Enter your number to get our free mobile app
CHECK THEM OUT: 100 years of Christmas toys, gifts and fads