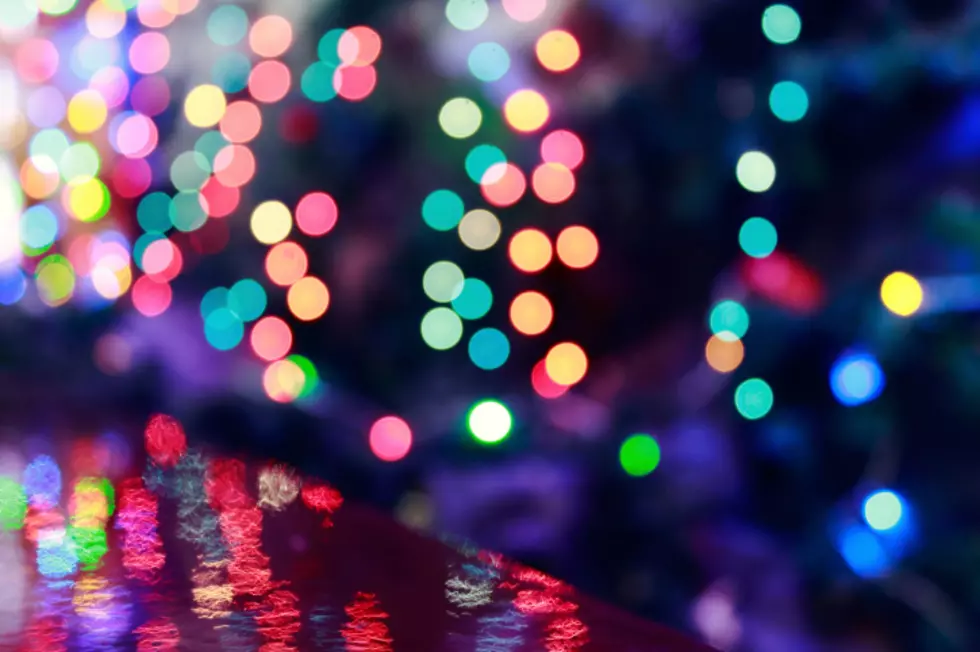 Make Plans for Christmas in the Crossroads this Weekend
snvv
It's definitely looking like Christmas EVERYWHERE you go now, especially in the Crossroads! We've put together a list of some of the area activities you and your family can enjoy this weekend around town and in the state as well! Whether you're taking a road trip or staying local, we've got you covered! Whatever you do, we hope you have a blast and want to remind you, you can always share your photos with us on our station apps! We love to share your adventures with you! Even if you decide to stay home!
Come take a stroll through the beautifully lit Texas Zoo while you sip on hot cocoa and embrace the holiday spirit. Take a family photo at one of the photo booths and tell Santa all your holiday wishes. Christmas Nights will be a safe, socially distanced event that will transport you to the North Pole and the fun animal-themed inflatables spread throughout the zoo are sure to bring a smile to all those who visit! This awesome event starts on Dec. 17th and runs through the 23rd.
It's back! After an amazing inaugural opening, Victoria Main Street Program is hosting another artisan market showcasing the works of local artists. These vendors will be situated in the parking lot behind The Box Coffee's downtown location. Enjoy live music and indulge in great food from the eateries in downtown! The Victoria Artisan Market will be open on December 19th from 9 am to 2 pm. While you are downtown, check out our new community Christmas tree in the heart of Main Street too!
Who doesn't love an event where you can come to it in your pj's? Outlaw Pass is hosting an awesome Christmas Event next Friday, December 18th.  Come out for the Christmas Pajama Pary in which you can purchase a $15 wristband and it comes with a ton of attractions.  Santa Claus will be on hand, with the purchase of a wristband you will receive one attraction, a five-dollar arcade gift card, Christmas cookies, crafts, Christmas photos, and a ton o fun with family and friends.
Enter your number to get our free mobile app
Space Center Houston is taking Christmas displays to the next level with its Galaxy Lights.  You will be able to be a part of the most interactive and technologically advanced light display in the State of Texas. This awesome Christmas experience takes about  90 minutes to enjoy the experience.  Galaxy Lights is open 6 p.m. – 10 p.m., but tickets are only available for purchase until 9 p.m. each day to help ensure guests have plenty of time to enjoy the experience.
This exhibit examines the creative processes, materials and themes that change a car into an "Art Car." Some cars are completely rebuilt anew, like Amber Eagle's Rosebud, a vehicle that questions the concept of the alien, and a metaphysical view on travel in inner and outer space. Others are explosions of assemblage, like David Best's Milan car, and still others are exquisitely restored cars with paintings that convey spirituality and revolution. From the whimsical to the sacred, the cars on exhibit celebrate exploration, transformation, and the expression of individual creativity. This exhibit will run through December during normal museum hours, Wed- Sunday 12 to 5.
The San Antonio Riverwalk has come to life early this year!  The lights turned on November 12th and will remain on from dusk to dawn each night until January 4th, 2021!  If you haven't seen it before, it is amazing.  Enjoy the spectacular display of over 100,000 lights, 2,250 strings of lights, to be exact.  This Holiday spectacle is FREE, well, except for parking. Road trip anyone?
CHECK THEM OUT: 100 years of Christmas toys, gifts and fads