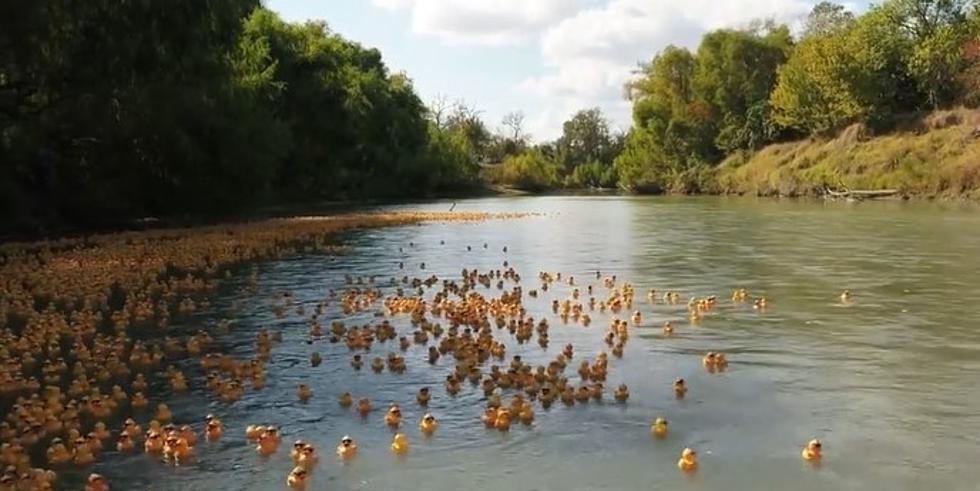 Ducks Will Be Rolling, Rolling, Rolling Down the Guadalupe River
Victoria Symphony
Duck Duck Good
In just a few days from now, thousands of rubber duckies will race their way down the Guadalupe River in the spirit of giving. It's the Victoria DUCK SAFARI! 
Here is an incredible and fun way to support many of our deserving non-profits in the Crossroads.
From our local Art League to our YMCA, you can be a part of the mission of fundraising for 27 plus area non-profits by purchasing a rubber duck to join the race on Nov. 6th at Grover's Bend at Riverside Park.
If your duck is the first place winner, you win a $5,000.00 gift card! 
Spearheaded by the Victoria Symphony Society, the full list of non-profits who are participating can be viewed here.
How much for a little rubber ducky and where do you get them?
A solo rubber duck is $5.00, but you can also purchase a "quack pack" of five ducks and get one free for $25.00 or you can go all out with a flock of ducks of 25 getting five for free for $100.00! 
If you buy one, or 100 ducks, you still have the chance to win the grand prize of $5,000! It's all up to the winning duck, the first one to cross the finish line! 
Only 10,000 ducks will be sold so if you want to be a part of this rubber duck fun, get your tickets now! These little duckies go fast!
Of course, the chances of winning depend on the total number of ducks entered, but we do hope the Victoria Symphony sells all their ducks by then!
Looking to buy a duck? Just click here!
There are more than just ducks though!
It's more than a race, it's a good time too!
There will be live music from Jerry James and a food truck too. Get out to Grover's Bend at Riverside Park and watch the race! Need more information?
Get your duck ON! 
See you at the Guadalupe at Riverside Park on November 6th.
A LOOK BACK TO THE FLOOD 98
Ten Roads New Victorians Pronounce Incorrectly
MOST DANGEROUS INTERSECTIONS IN VICTORIA