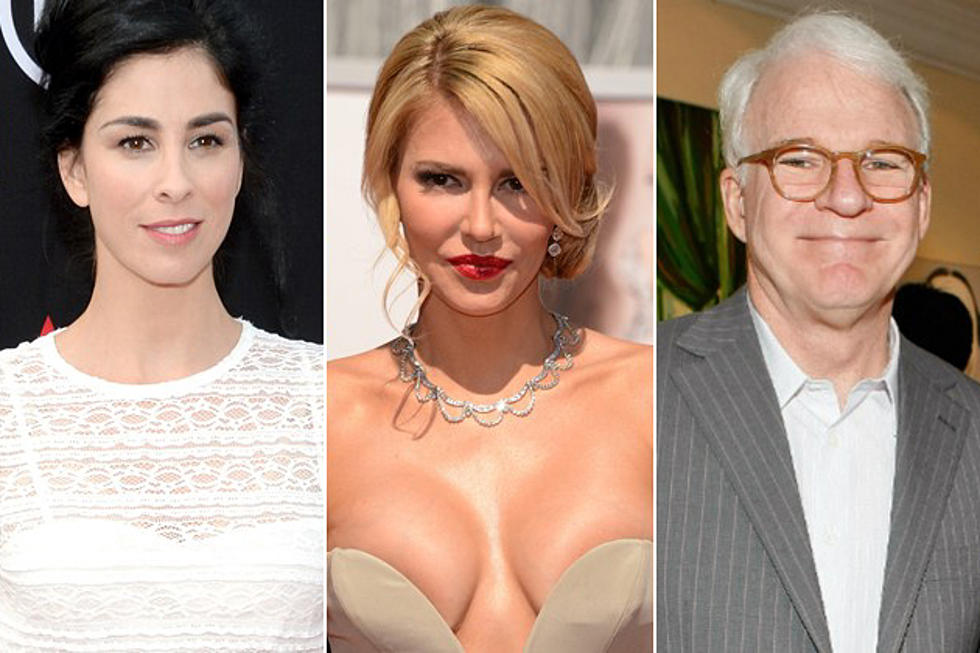 Sarah Silverman, Brandi Glanville, Steve Martin + More in Celebrity Tweets of the Day
Jason Kempin / Jason Merritt / Michael Buckner, Getty Images
Today (Aug. 13), Sarah Silverman has that not-so-fresh feeling, Brandi Glanville may get some unexpectedly risque DMs, and Steve Martin needs a little love. And that's just for starters.
Ellen DeGeneres got her punny on.
Kendra Wilkinson is now known as Assper the Friendly Ghost. Pass it on.
Sarah Silverman really wishes you'd have a mint.
Meanwhile, Rose McGowan uncovered evidence of a clandestine affair.
Either Brandi Glanville needs a lesson in homophones, or she just asked her followers to get naked.
Dax Shepard proposes a reality show that's no worse than anything on TLC.
Stunning fact of the day: Someone still pays the Situation to do stuff.
And Steve Martin's house is apparently the toughest room in the world.