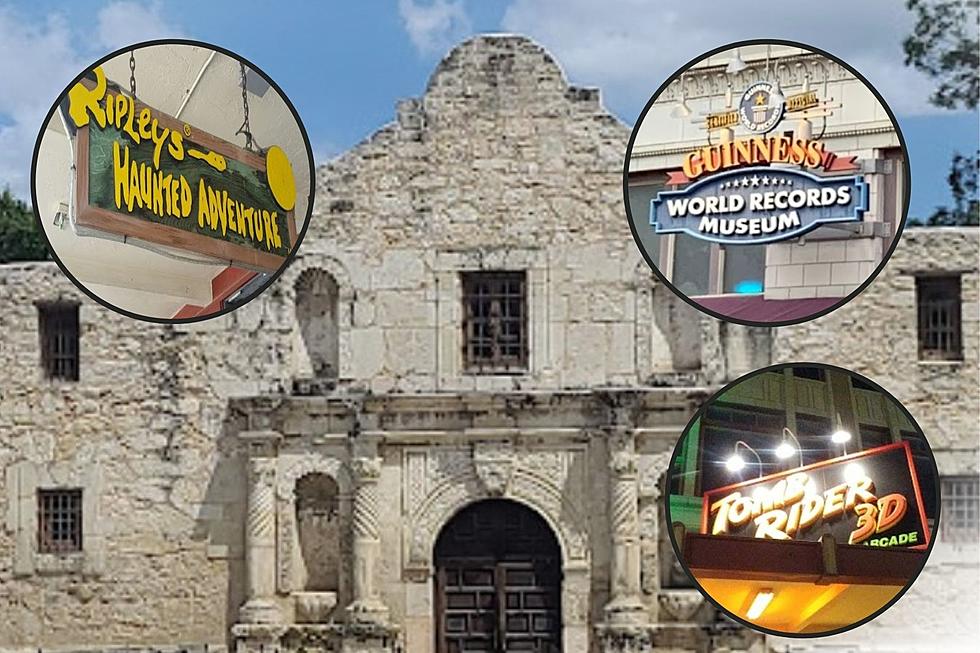 Say Goodbye to Ripley's, Guinness Museum and Tomb Rider 3D in SA
Google Maps/Canva
It's hard to say goodbye, even if they are to some on San Antonio's popular attractions.
With just a few more months left on their lease, whimsical Ripley's Haunted House, Guinness World Records and Tomb Raider 3D have agreed to terminate their lease to make way for history. If you haven't been to see these places or want to go one last time, you've got now until September to do it.
The new Alamo Museum will take the place and the space of these attractions.
We've toured the Alamo at least a dozen times and taken some amazing photos of reenactment actors that take us back in time. The Alamo Cenotaph, known as The Spirit of Sacrifice still continues to amaze us as well, but we readily admit it's fun to walk across the plaza and completely switch gears while street performers try to lure us along with hundreds of other tourists to their respective attractions.
Guinness World Records is my personal favorite of the three Phillips Entertainment attractions.
Have you ever been to Ripley's, Guinness or Tomb Raider?
Let us know if you've ever been or if you have pics via our station apps. Shoot us a photo of it for a chance to win!
Excited about the Alamo Museum!
My San Antonio.com offers in their article, "We owe it to every Texan to protect the sacred shrine of liberty and independence. Our goal is to tell the story of the battle of 1836 and showcase Texas' bravest defenders who gave their lives for freedom," said Texas Land Commissioner George P. Bush in the news release.
And with that Texas, construction will begin soon on the 100,000-square-foot Alamo museum which will include a visitors center and 25 million dollars to be spent on the project over the next five years, continuing to ensure that anyone who visits downtown San Antonio will surely remember the Alamo no matter what side of the street they're on in the Plaza.
Check Out These Great Texas Getaways Just In Time For Valentines
Longneck Manor , Like No Other B&B In Texas
Most Expensive House in Texas On The Market January 2022