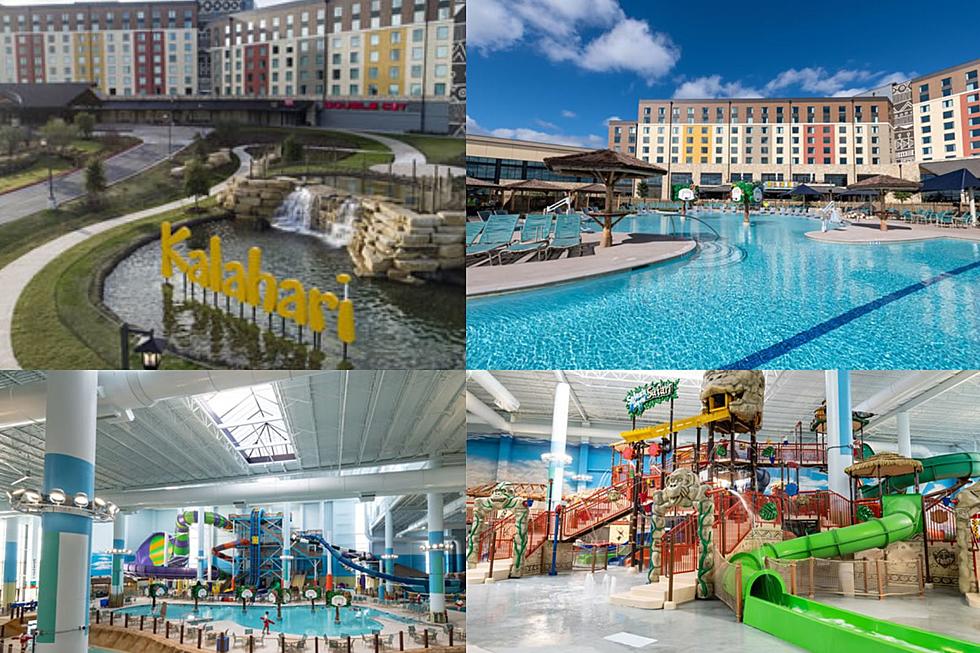 Tips for a Great Spring Break Trip to Kalahari Waterpark in Round Rock
(4) Kalahari Website
Of course, we have many waterparks within driving distance of Victoria. Unfortunately, there is no more Splashtown in San Antonio. However, there is Splashway, Schlitterbahn, Hurricane Alley, Hurricane Harbor Splashtown in Houston, just to name a few.  If you are looking for more than a weekend day trip, you need to check out this place.
In November of 2020, "America's largest indoor water park" opened its new resort in Round Rock, Texas Just in case you haven't been yet, it is MASSIVE!  Kalahari Waterpark is located on 350-acres and features 20 indoor pools, 30 waterslides, and 5 restaurants. The indoor waterpark is the same concept as Great Wolf Lodge! Side note: Great Wolf Lodge is bringing a location to the Houston area.
Take a little tour through this amazing indoor waterpark. You can also check out these great tips that might help you have a better trip. Also, if you have been to Kalahari already, you can add your tips in the Facebook comments of this status.
A LOOK AT KALAHARI RESORT IN ROUND ROCK
TIPS FOR A GREAT TRIP AT KALAHARI RESORT