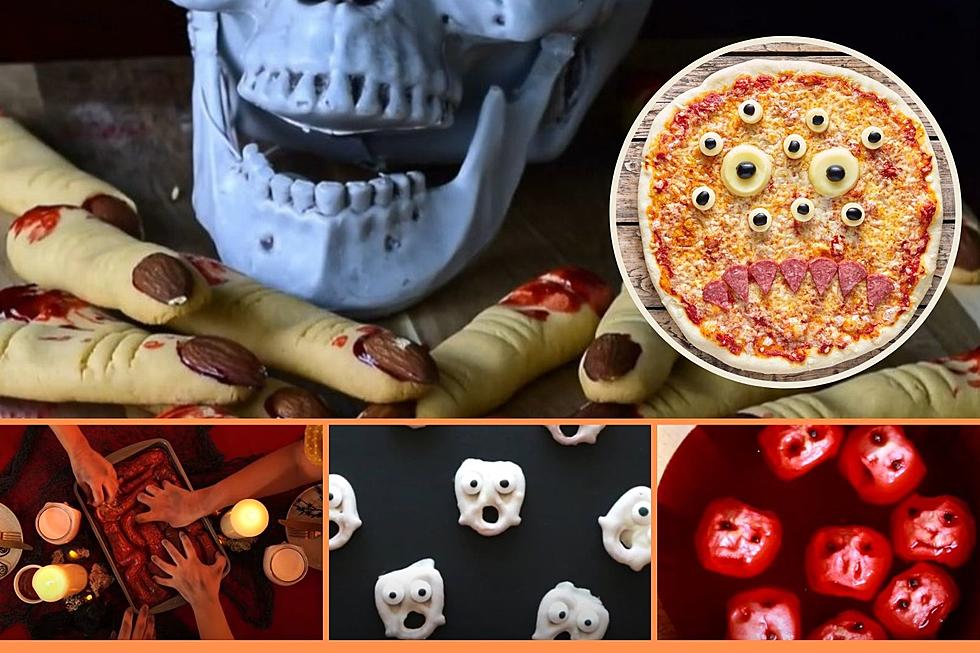 Spooky Treats to Make and Eat Just In Time For Halloween
TSM/ILS
Calling all ghouls and goblins, this Halloween we're 'creepin' it real' and sharing our spookiest recipes to share with family and friends on Halloween.
From Sweet Breakfast Intestines that would make any soul shriek, all the way to Witches, Please, we've got some of the best Halloween recipes around.
Fun to make and EASY, check out these spooky treats!  Hey if you've got it, HAUNT IT!
Part One All Treats No Tricks
WE PROMISED THESE WERE EASY TO MAKE, WATCH EACH OF THESE RECIPES, ALL UNDER FIVE MINUTES OR LESS. SPOOKY, RIGHT?
Thank you to HGTV Handmade for this great recipe. You'll likely get the same reaction from your guests as the ones in the video! Boo-Ya!
Thank you to Crafty Girl for these easy Witch Brooms.
Check out these adorable ghost pretzels. You won't get a Boo if you serve these. Thank you to Crystal Reagan.
Witch, please! Check this recipe out for Witch Fingers, one of my family's favorite of my treats! Thank you to Junali's Cookbook for this great recipe. I've made these every year for over a decade!
Everybody loves a parfait, especially when it's candy corn. Thank you to Amber Pierce.
How about this new one on my list for 2021, shrunken head punch! I can NOT wait to try it this weekend! I've actually bought a bag of apples two times in the last month but everyone keeps eating them before I can peel them and put them in the punch! Thank you Chef Cheri on Youtube for this recipe.
Out of time? Here is one of my favorite Youtube channels, So Yummy,  to give you several quick and easy treat ideas you can make too!
These recipes are ULTIMATE #Squadghouls.
Happy Haunting!
What Really Happened To The Tiny Ghost Town Of Cheapside
Crossroads Dias De Los Muertos Celebration
Here is a blast from the past, recipe ideas for July 4th!
Yummy July 4th Recipe Treats and Eats
Here are ten recipes you can make this weekend to celebrate the summer!