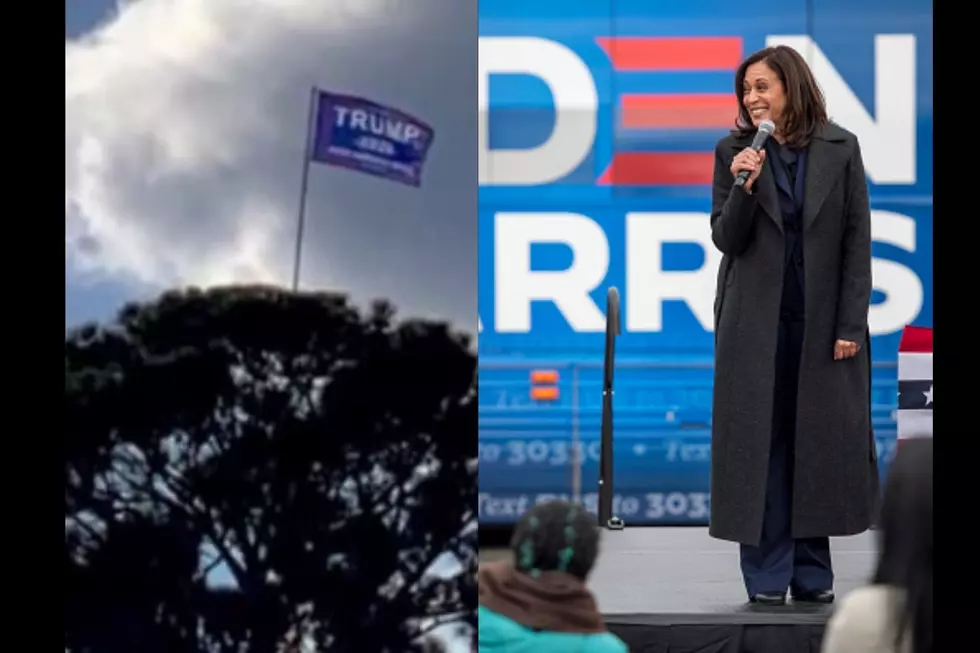 Trump Flags on Tree Tops, Kamala to Visit Texas
(L:CBS19.Youtube)(R:Getty Images)
Trump Supporters will get a kick out of this story.  A Trump supporter in Lufkin was tired of Trump signs getting stolen so he took things into his own hands and the President took notice
An anonymous person who was tired of political signs being stolen from yards in Lufkin. So this person has been climbing trees in Lufkin, Texas to hang Trump flags on top of the trees, where it would take a lot more effort to take them down. Many Trump supporters, including residents in the Crossroads, have reported Trump signs getting knocked over and stolen.  President Trump took notice of this tactic by tweeting...
If you are a Biden/Harris supporter.  Kamala Harris will have a busy Friday in Texas with stops in McAllen, Fort Worth, and Houston. Her Texas tour will come on the last day of early voting in Texas.  Very few details for her stops were known, but they are expected to mirror events she has done recently in other states to mobilize early voters.  The trip to McAllen is very important as the Hispanic vote in Tuesday's election will be critical to the success of the Biden/Harris campaign.


BE HEARD. VOTE NOVEMBER 3RD.

Enter your number to get our free mobile app
LOOK: Here are 50 political terms you should know before the upcoming election