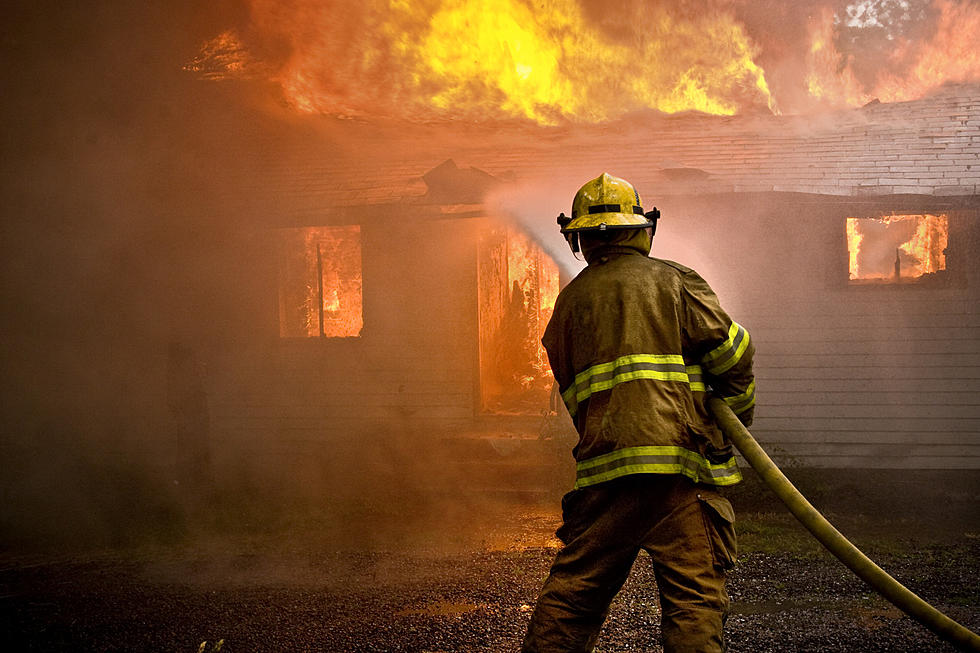 Volunteer Firefighters Desperately Needed in the Crossroads
chuckmoser
There are several communities in the Crossroads that are facing some pretty difficult circumstances when it comes to the number of firefighters on staff at our area Volunteer Fire Departments.
Volunteers are Needed in the Crossroads
Ozzy Mora with Crossroadstoday.com recently shared some comments made by Chief Ronald Williams with the Refugio Fire Department. Williams has been a volunteer firefighter for 40 years in South Texas and he points out that the size, and the number of staff on volunteer departments like the one in Refugio, seem to be losing more numbers each year.
The National Volunteer Fire Council
Look no further than the data coming from the National Volunteer Fire Council themselves. The worst affected areas are towns across America with less than 3000 people. These communities need the protection that comes from volunteers and it's getting harder and harder to provide that in places away from large cities.
Volunteer Firefighter Numbers in Decline
If we simply go back to 2015, there 814,850 volunteer firefighters serving in America. In 2017 there were 682,600. The numbers are even worse in 2021.
Area Departments Who Need Help Now
If you would like to become a volunteer firefighter, there are communities in the Crossroads that would love to hear from you. Those communities include Refugio, Austwell, Bayside, Woodsboro, and Tivoli, all in Refugio County.
Keep an Eye Out for the Crossroads Fire Corps
Smaller communities often struggle to put together enough funds to bring on firefighters and fire departments. Chief Williams spoke to Crossroadstoday.com about forming a Crossroads Fire Corps. The corps helps local fire and emergency responders bulk up their staff by adding residents from the area to help with tasks that support the volunteers. The only qualifications you'll need are the ability to roll up your sleeves and work hard to help the communities we already love. Training with the Fire Corps will not cost a dime.
Chief Williams has invited anyone who is interested in more information to reach out to him in our neighboring county by calling 361-318-3738.
Growing up in the Chicago suburbs as the son of a firefighter I have a tremendous amount of respect for firefighters, paramedics, nurses, EMTs, and everyone who commits to a career of serving others. We want to give a big shout-out to Chief Williams and thank him for his effort to help recruit and protect our smaller communities in the Crossroads. We also want to thank all of you who are already volunteers helping out every day. Y'all are what makes Texas great!
LOOK: Route 66's quirkiest and most wonderful attractions state by state
Stacker
compiled a list of 50 attractions--state by state--to see along the drive, drawing on information from historic sites, news stories,
Roadside America
, and the National Park Service. Keep reading to discover where travelers can get their kicks on Route 66.
LOOK: Here is the richest town in each state
Just saying the names of these towns immediately conjures up images of grand mansions, luxury cars, and ritzy restaurants. Read on to see which town in your home state took the title of the richest location and which place had the highest median income in the country. Who knows—your hometown might even be on this list.
Here Is How To Blur Your Home On Google Street View