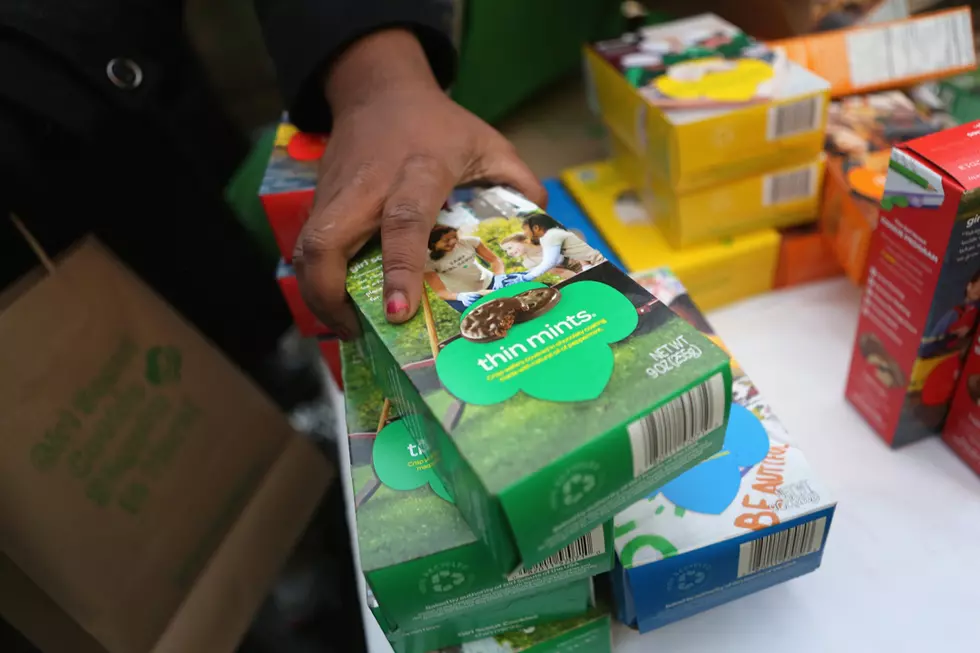 You Can Get Girl Scout Cookies Right Now
John Moore, Getty Images
To protect girls and communities in the wake of COVID-19, Girl Scouts have suspended door-to-door sales and cookie booths, but that doesn't mean that you can't get Girl Scout Cookies.  Girl Scouts are still counting on you! Cookies will be available for purchase through the scouts' cookie hotline, which is 1 (800) 246 4171.
Membership Engagement Coordinator, Sonia Donnelly explained "Girl Scout cookie sales is our number one fundraiser for the year, and locally, that money goes back toward paying for girls' memberships, and helping with our financial aid program, "The money that the troops earn goes toward funding community service projects. It also goes towards by patches, badges all of the things that we need to survive and function as girl scouts."
Buy or donate cookies now by clicking here.   Just in case you weren't eating enough while you were staying home .  Stay safe and stay home my friends.
Enter your number to get our free mobile app