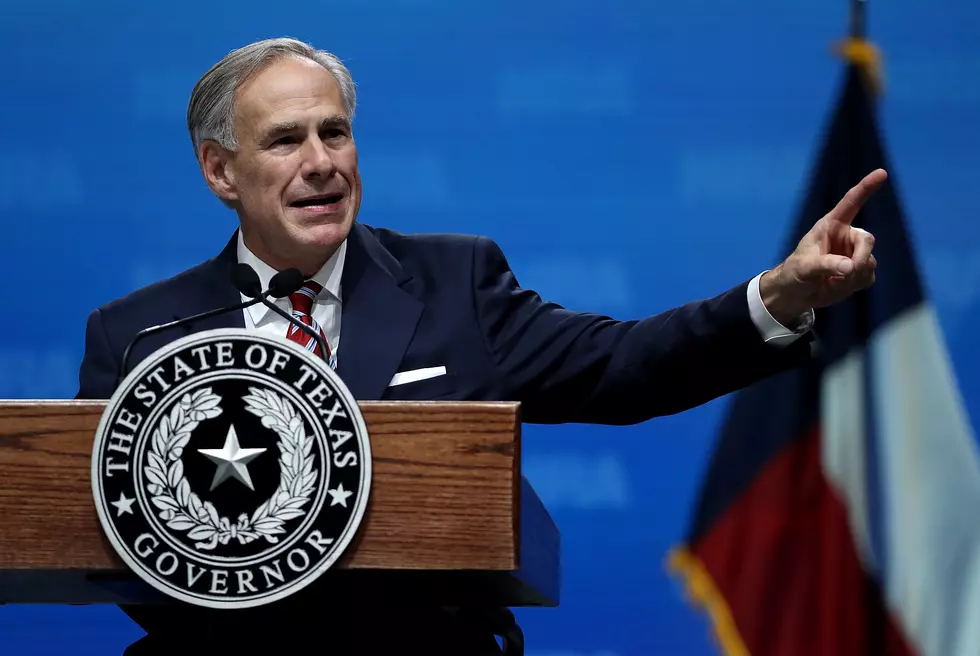 Abbott Loosens Restrictions but Bars Remain Closed
Getty Images
Texas Gov. Greg Abbott held a press conference today and spoke about loosening restrictions. Governor Abbott is allowing some businesses to increase their capacity. This announcement comes as the number of coronavirus cases and hospitalizations have steadily declined in the state of Texas.  However, some businesses must remain closed.
In his press conference, Abbott mentions Victoria specifically.  Abbott said that state leaders will use the hospitalization rates related to coronavirus in the state's 22 hospital regions to guide their decision making. He said all but three of those regions – Laredo, Victoria, and the Rio Grande Valley – have brought their coronavirus-related hospitalizations below 15% for at least seven days.
Let's continue to work together Crossroads, to bring these numbers down. As of now, here are the guidelines for the REST OF THE STATE.
Here are the specifics of his latest announcement:
Restaurants, retail shops, gyms, office buildings, and factories are allowed to increase to 75% capacity starting Monday.
Hospitals will be able to resume elective procedures.
Nursing homes and assisted living facilities can begin allowing visitations again, but they must continue to observe certain health protocols. Also, there must not be an outbreak of COVID-19 at the facility.
Bars must remain closed for now.
Abbott said that is because bars are nationally recognized as places where COVID-19 spreads.  He still remains focused on opening bars safely, just not at this time. 
Abbott said people should remain vigilant and continue to follow CDC guidelines for reducing the spread of the disease, including wearing a mask, sanitizing your hands, maintaining your distance from others, and staying home when you're sick.
Click below to see the full video of  Governor Greg Abbott's press conference.
Enter your number to get our free mobile app
KEEP READING: See states hit hardest by COVID-19's impact on tourism