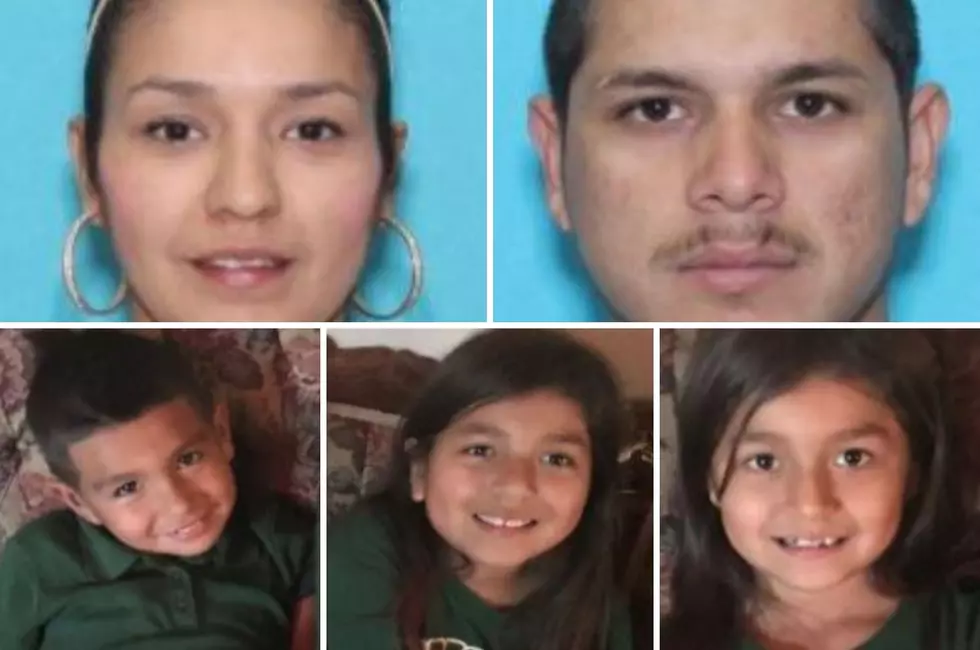 Amber Alert Issued for 5 Texas Children from Zavala County
Roxanne Fuentes - Suspect
Ruben Lopez - Suspect
Justine Lopez, 10, Jolyne Lopez, 9, Ruben Lopez Jr.
Photos provided by Texas DPS
The Texas Department of Public Safety has issued an Amber Alert this Friday for 5 children missing from their home in Crystal City.
KXXV.com reports that Ruben Lopez (29) and Roxanne Fuentes (31) are wanted by Zavala County authorities as suspects in the abduction of Justine Lopez (10), Jolyne Lopez (9), Ruben Lopez (7). Not appearing in the photos above are also Jordan Lopez (4), and Jayden Lopez (11 months).
It breaks our hearts to say that police urge the public to keep an eye out as these children are believed to be in grave danger. The siblings were last seen on Monday, August 10th in Crystal City, Texas.
Texas DPS says the suspects are believed to be diving a gray 2008 Chevy Trailblazer with the Texas tag: MKV2702. A photo of the suspect's vehicle was included with the Amber Alert made active at 2:45p on 8-14.
Texas DPS reports that the suspects may be towing a UHaul trailer behind the trailblazer. If you have any information, you're encouraged to call the Zavala County Sheriff's Office at 830-374-3615.
Enter your number to get our free mobile app
TIPS: Here's how you can prepare for power outages