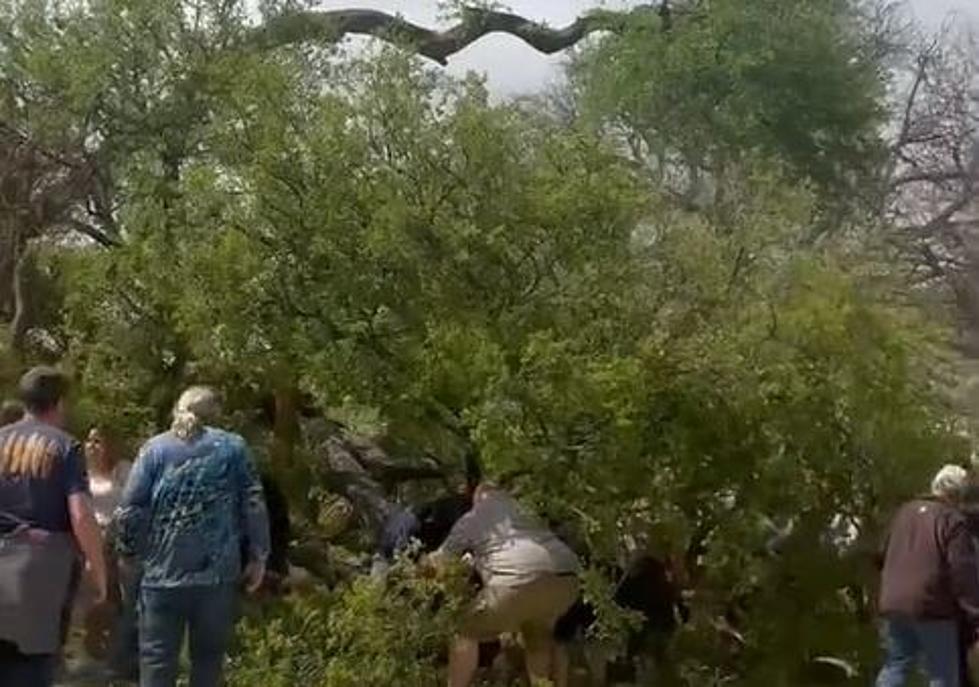 Seven Injured as Tree Falls on Guests at SA Zoo
Mysanantonio TikTok
Yesterday a video started to circulate on TikTok showing moments after a tree fell on guests at the San Antonio Zoo. According to an article by KSAT-12, the incident happened around 12:05 PM.  You can see the video that was posted to TikTok by mysanantonio below. You can see the aftermath and you can also hear a kid screaming underneath the tree.
The zoo's security/EMT team, San Antonio Park Police, the San Antonio Police Department, and the San Antonio Fire Department treated the guests on site. According to the article, one of the injured guests was transported to a hospital as a Priority 1, which usually indicates a victim suffered a life-threatening injury.
---
---
The mom of one of the victims post to Facebook: "There was a lot of blood at the scene, it all happened so fast there was no time to react. This all just feels so surreal." The woman said her daughter "has been put to sleep for now so they can run tests... Please pray she comes out okay."  Prayers for all those who were injured for a full recovery.
One Zoo spokesperson says that the tree may have been overweight and may have had some decay in the union -- the part where the branch and trunk join.
20 Nostalgic Things Only 90s Babies Will Understand