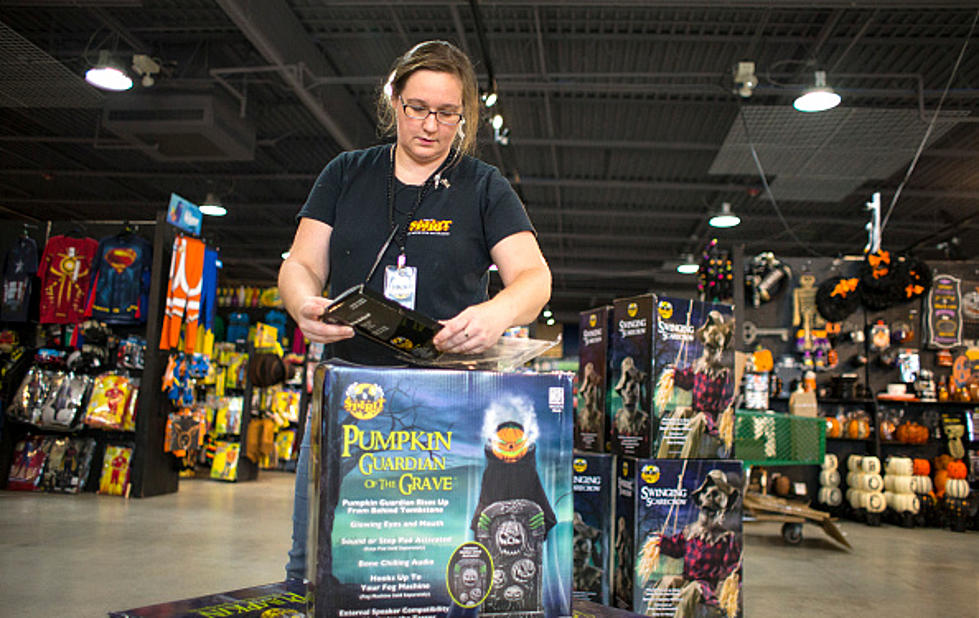 Spirit Halloween Will Back at the Old Bealls in Victoria Mall
Portland Press Herald via Getty
We are just about 2 and half months away from Halloween, which means Spirit Halloween will be opening its doors soon. Spirit Halloween will open its doors in late August and will be back at the Old Bealls location at the Victoria Mall. The official opening date will drop the same day the store opens. So get ready! The Spirit Halloween season will run through November 2nd.
OLD LOCATIONS THAT I CAN REMEMBER:
This is just one of many locations that I can remember Spirit Halloween Here are the locations that I remember. The Town and Country Shopping Center on Airline.  Where SPECS and Shooters are today, the current Bel Furniture location. and old Ryans' Steakhouse, man I miss that place. I think that I have got them all, however, if I missed any. Please add to the Facebook comments of this post.  Halloween will fall on a Monday this year.
MARK YOUR CALENDAR:
KIXS 108, KLUB Tejano 1069. Q92, and 98.7 JACK FM.  will also be hosting a Hallo's Eve Boo Bash event on Sunday, October 30th, 2022 in Downtown Victoria.  Stay tuned for information.
VICTORIA MALL IN THE NINETIES
Let's take a look at a couple of 'haunted places in town to get you in the Halloween spirit.
THE SALEM BRIDGE:
Many locals claim to have heard a woman screaming while visiting the bridge. Whether you plan on doing a slow drive-by or hop out of your vehicle and take a peek around, be sure to turn those cameras on and document it all. Of course, it has all changed since the new bridge was constructed.  I have also had an experience at the Salem Bridge as well.
THE OLD HAUSCHILD OPERA HOUSE:
This building is now known as the Hause Venue.  Located in Downtown Victoria, this, once opera house, has been home to numerous tenants. Some rumors floating around from a former tenant claiming to have heard furniture moving around upstairs, only to find the upstairs completely bare.  Back in the Golden Gecko days of the building, I would go explore the opera house portion after the club closed in 2 in the morning. Definitely creepy vibes.
Do you know of a Haunted Place in Victoria? Let us know in the comments of this Facebook post.