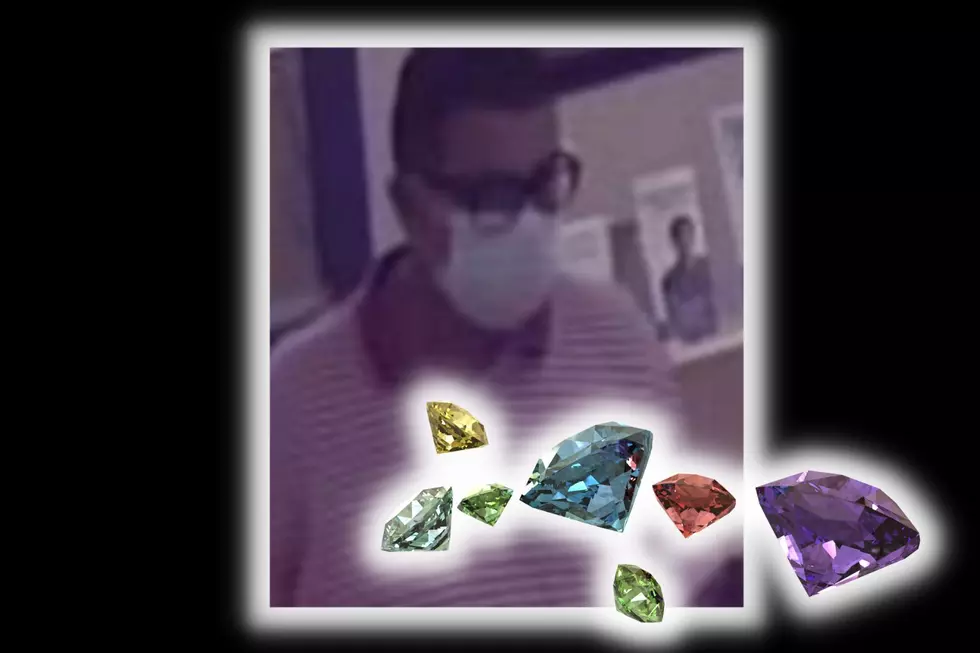 Suspect at Large after Jewelry Heist at Our Very Own Victoria Mall
Photo/VPD Facebook
Suspect at Large after Jewelry Heist at Our Very Own Victoria Mall
Thankfully it appears that no one was hurt, but just like we see in the movies or read about in the news in bigger cities, a jewelry store inside of our very own Victoria Mall got robbed over the weekend, in plain sight. That's right, over the weekend at Victoria Mall, a man was caught on film making a jewelry heist at Regal Jewelers after he asked to see an entire "display of bracelets."
It happened in a flash once the jeweler opened the case and presented the bracelets to the suspect. Within seconds, the man grabbed whatever bracelets were within reach and made a run for it. He bolted out of the mall and into a black four-door vehicle. Just like in the movies, a getaway car was waiting for him.
For now, the jewelry robber got away, but not before the camera captured this photo of him.
Take a good look at the jewel thief.
Is this someone you might know who resides in the Crossroads? 
According to the Victoria Police Department Facebook post, "The subject is described as a short-haired white or Hispanic male wearing glasses, a red and white striped shirt, and khaki shorts. He was also wearing a medical style mask." You can read the post in its entirety by clicking here.
It's not known at this time what the value of the stolen jewelry totaled but we will keep you posted. As always, if you have any information about this theft, please contact Det. Fulton at 361-485-3754 or Victoria Crime Stoppers at 361-572-4200.
LESSER KNOWN TEXAS TRAFFIC LAWS
Who Remembers These Three "Plagues" in Victoria