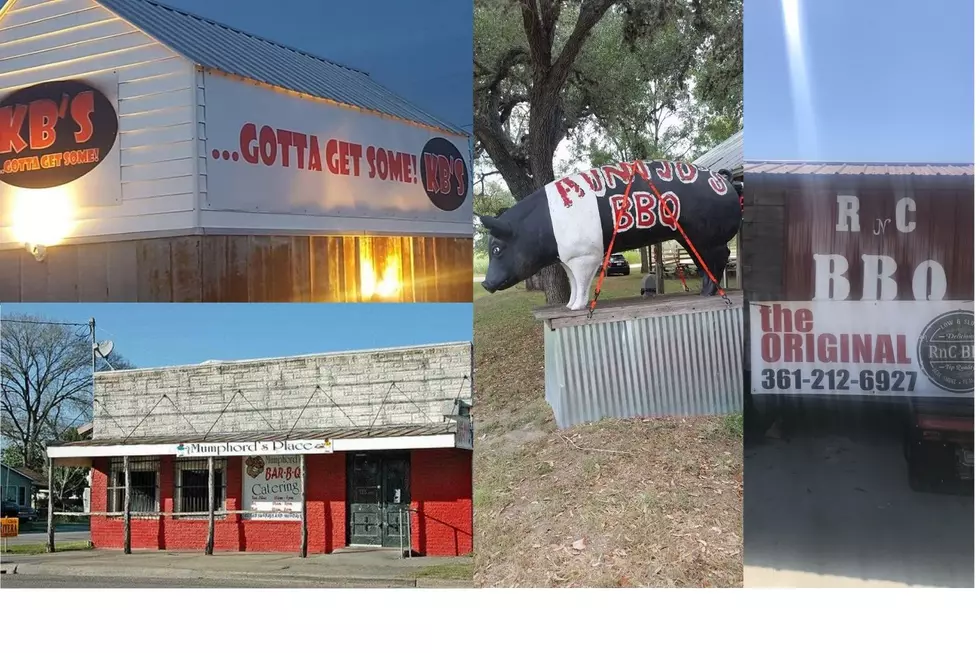 Who Has the Best BBQ in Victoria
(4)Facebook Photos.KBs.Aunt Jos.Mumphords.RNC
 THE BEST BBQ IN VICTORIA BELONGS TO KB'S BBQ!!!!
*Final vote count as of 7:00 AM on 10/16/20
1. KB's BBQ 39.11%, 2. Mumford's BBQ 32.16% 3.R N C BBQ (Food Truck) 22.36%
4.Uncle Mutt's 3.52%  5. Aunt Jo BBQ 2.85%
----------------------------------------------
One of my favorite things that I like to do is write about my hometown, Victoria.  I have already written about some great things including The Original Rivalry. Most Dangerous Intersections, Victoria Man Loses Bet With Wife Over Makeup, Haunts in the Crossroads, and others. Now it's time to take it back to my favorite topic of food! 

Back in August, we polled the Crossroads for the Best Burgers in the Crossroads. It was a close race, but The Grub Spot pulled ahead of Dairy Treet to take the #1 spot.  Thank you for your input, Crossroads.
Now we look for the best BBQ in Victoria and the options are endless, from Mumphords, KB's, Uncle Mutts, and the many BBQ food trucks in the area.  Victoria definitely has to be a BBQ hotspot in Texas.  I mean Mumphords has been featured on the TV show Daytripper.
Now it's time for you to help us find the best BBQ in Victoria, take the poll below.  The most popular options are listed below. If you don't' see your restaurant or food truck option listed, please add to our list and we will add their name to our poll.
Clarification: RNC is the Food Truck and is NOT AFFILIATED with R & C which is the free-standing building right next to the food truck   

ONLY ONE VOTE WILL BE COUNTED PER I P ADDRESS.  MULTIPLE VOTES FROM THE SAME IP WILL STILL ONLY COUNT AS ONE VOTE
Enter your number to get our free mobile app
LOOK: Here are the best small towns to live in across America