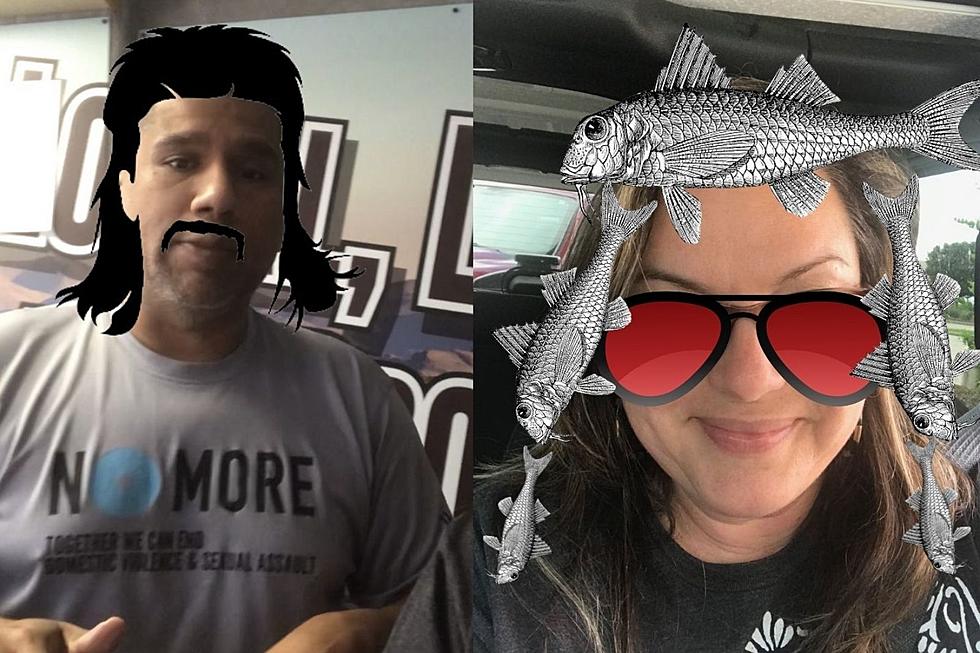 Who Has The Best Mullet in the Crossroads
Photo Credit The genius on Q-92 Pooks
Here comes the Mullet Championship Competition!
If you know someone in the Crossroads who is business in the front and party in the back, they need to see this! And you need to VOTE FOR THEM!
Last year Texans could stand even more proud as young Texan, Jax, AKA Hot Rod Jaxson, won the 2020 Mullet Kids Division Championship.
Mullet competitions are a thing!
Yep, mullet championships are a THING Y'ALL! And we want to keep Texas as the reigning champion so we want to know who has the best mullet in the Crossroads!
What is this mullet competition anyway?
It's the USA Mullet Championships and top mullet winners are recognized throughout the United States as champions get buzzed about the prizes. Top prize champions win $2500.00, manscaped.com gear, and some serious MULLET BRAGGING RIGHTS!
Check out this Youtube video of 2020's Kid Competition winners from News 12.
Now the adult mullet competition is going on right now, so be sure to vote for your favorite adult mullet but if you know a mullet kid, tell them to register right now, right here! Entries for this contest will end on Sunday, Sept 19th.
The History of the Mullet, and it goes waaaay back folks!
According to the US Mullet Championship website which you can and should view here, The mullet has been around since at least Ancient Greece, where the style was as much for function as it was for fashion. Cropped hair around the face with long locks in the back allowed for both visibility and a protective layer of hair for your neck.
Homer even described a haircut that sounds eerily familiar in The Iliad: "their forelocks cropped, hair grown long at the backs."The Greeks weren't the only ones sporting the mullet, though. There is evidence that Neanderthals and our oldest ancestors would wear this 'do, as well."
You can read more about Jax and last years mullet champions by clicking below
Be a part of history and let us know who has the BEST MULLET IN THE CROSSROADS and we will shower them with prizes too! Vote below!
Speaking of mullets, the style of Autumn, check this out too! It's pumpkin spice time too!
Pumpkin Spice Everywhere in Everything
Top Ten Texas Themed Cornhole Boards
Our Top First 15 Picks for Texas Cameos
Here are some of our favorite fifteen picks that scream Texas