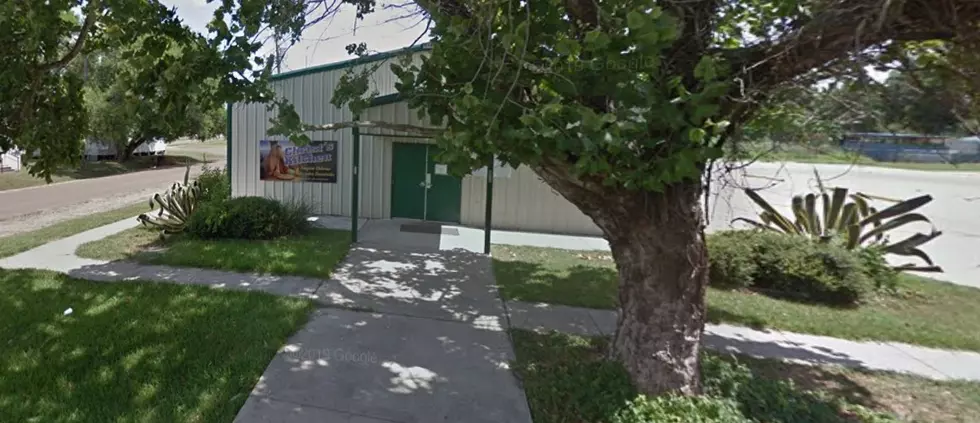 Christ's Kitchen Temporarily Closes Kitchen Due to COVID
Googlemaps/IL
Christ's Kitchen in Victoria has had to temporarily close its kitchen due to two volunteers testing positive for COVID-19.
Thanks to awesome Crossroad volunteers and organizations though, food will still be served!
First opening in 1985, Christ's Kitchen has been feeding the hungry in the Crossroads for over 36 years and may continue to need the communities help in the days ahead until they are able to reopen on February 1st.
Did you know that Christ's Kitchen serves on average, since the pandemic began about 750 community members a day? 
According to Kim Pickens of The Humility Project,  500 sandwiches and chips with drinks were made by caring volunteers for a brown bag lunch today, with the serving line continuing its tradition of serving at 11 am but for this week, these lunches will be served outdoors of Christ's Kitchen at 611 East Warren, while safely social distancing.
Christ's Kitchen Executive Director, Patricia Hastings offers, "We have teams scheduled to prepare and serve sandwich meals through Friday this week until we reopen Monday. Our community has generously stepped up to feed our neighbors."
Christ's Kitchen has been fully sanitized.
If you want more information on how you can help, please feel free to call Kim Pickens at 361. 433. 5388 or Patricia Hastings at 361. 935.4500
Enter your number to get our free mobile app
Last week we reported that the Food Bank of the Golden Crescent had to shut down its administration doors, including their mobile operations due to COVID as well.  Although the warehouse was still fully functioning, the Food Bank of the Golden Crescent had to slow their administrative duties while members of the admin team, including dedicated executive director, Robin Cadle recovered. The FBGC is expected to be fully functioning today.
Patricia says the success of Christ's Kitchen, especially in times like these, is all about the Crossroads community. Offering that she is awesome for her work, she immediately replies, "It's our awesome community!"
Thank you to all of those who choose to volunteer.
Below is a gallery of how to apply for rent relief. With the pandemic, organizations like Christ's Kitchen in Victoria have seen double, sometimes triple need in the community.
READ ON: Here's how to apply for rent relief