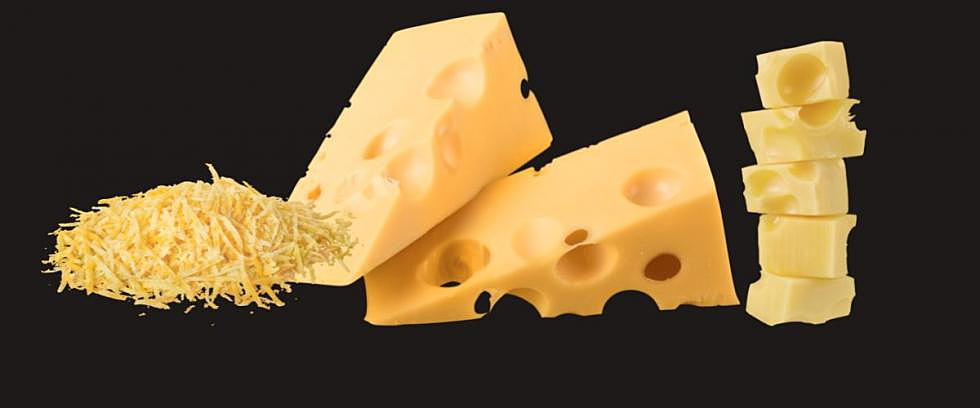 It's Official – Dallas is Cheesier Than Houston
Yes. It is true. According to a new poll of the "Best Cities for Cheese Lovers," Dallas ranks number 17 on the list complied by Lawnstarter.com. Houston is way down the list at number 74.
How did other Texas cities rank? Austin was high the cheese list at number 20.  Then the Texas drop off begins with Frisco (#47), Plano (#56), Fort Worth (#61), McKinney (#67), Garland (#68), Corpus Christi (#91), Irving (#98), Arlington (#115), Denton (#117), Grand Prairie (#121), Lubbock (#136), Mesquite (#139), Amarillo (#161), Waco (#177), Brownsville (#181) and the last entry was Killeen at 194.
How do you rate the cheese love of a city? Well, Lawnstarter took the 200 largest U.S. cities and judged them based on how easy it is to get cheese, the quality of the cheese, the lowest price of cheese and if the community embraced the cheese lifestyle.
Here's the top ten cheese lovin' cities...
1 New York, NY
2 Madison, WI
3 Chicago, IL
4 San Francisco, CA
5 Los Angeles, CA
6 Washington, DC
7 Seattle, WA
8 Santa Rosa, CA
9 Milwaukee, WI
10 Atlanta, GA
Here are the cheese haters...also know as last on the list...
1 Salinas, CA
2 Laredo, TX
3 Bridgeport, CT
4 Detroit, MI
5 Rockford, IL
6 Jackson, MS
7 Killeen, TX
8 Kansas City, KS
9 Springfield, MA
10 Fayetteville, NC
So what are cheese lovers consuming? According to Woman's World...here are the top selling cheeses in America...
Cheddar- Best Seller!
American- Second Best Seller!
Mozzarella
Swiss
Colby Jack/Monterey Jack and Pepper Jack. ...
Provolone
Blue cheese
Brie
So there you have it - the cheesiest story I've ever done.  The big question is how cheesy is Victoria? Or what is the best selling cheese in Victoria?  Made there's a spin off story - stay tuned!
Top Ten of the Most Disgusting Things Texans Eat
Top Ten Weirdest Named Texas Towns