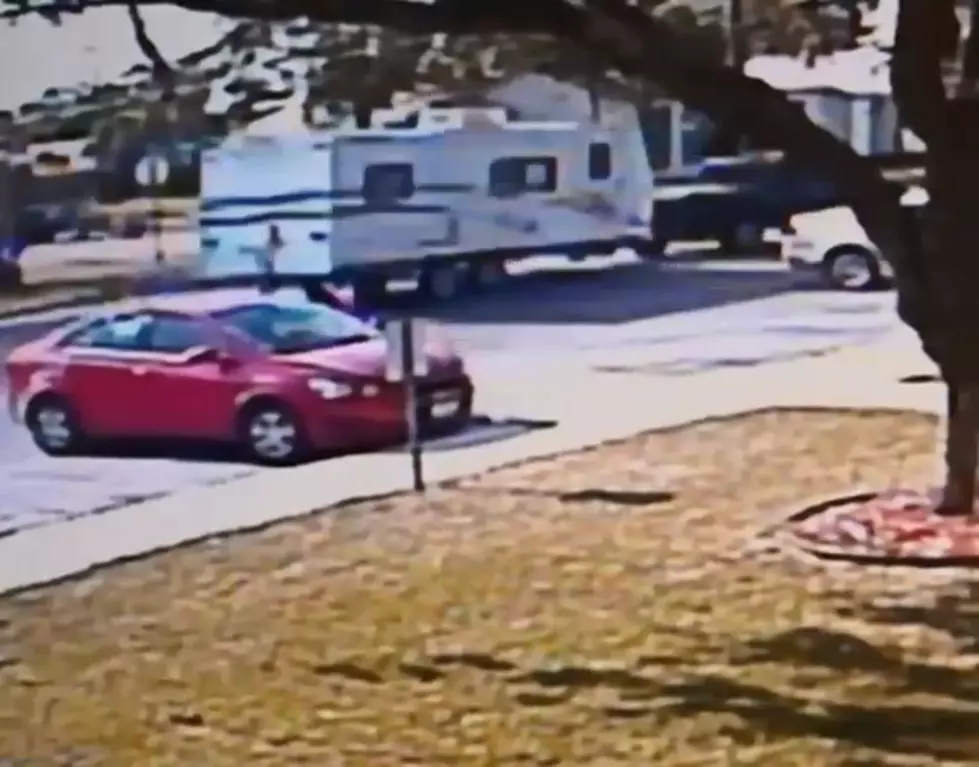 Victoria Crime Stoppers Crime of the Week
Victoria Crime Stoppers
You don't have to wear a cape to be a crime fighter. Sometimes all it takes is a missing piece of information, maybe something you saw or even something you heard that may give authorities a lead to catch a criminal. That may be just the thing that solves this week's Victoria Crime Stoppers Crime of the Week.
Victoria Crime Stoppers and investigators with the Refugio Police Department are looking for leads on a stolen Travel Trailer.
On August 23, at about 10 am, a white 2006 Mallard travel trailer was stolen from the 200 Block of Swift St in Refugio, TX.  The suspect attached a dark-colored pickup truck to the trailer and hauled the trailer away.  The truck appears to be an extended cab truck with a long bed. The trailer is white with dark-colored stripes and is a bumper pull trailer.
If you have any information about this stolen vehicle, please call Victoria Crime Stoppers at 572-4200.  All tips are anonymous and if you give information that leads to arrest or indictment, you could earn a cash reward.